Expand with Excellence
As your business grows, you become eager to explore different product or service offerings and curious about expanding to new markets. There are many things to consider when deciding what your next steps are as a business.
We've put together 10 major considerations to make before exploring market entry.

Below are some key questions that can get you thinking of all your possibilities and will hopefully aid you in making the right decision for your company's success.

1. Are you well-established in the markets you're in now?
Before considering any type of expansion, you want to ensure your business is profitable and stable in the markets it is in now. Scaling your business before it is ready can cause a variety of setbacks for yourself, your customers, and employees.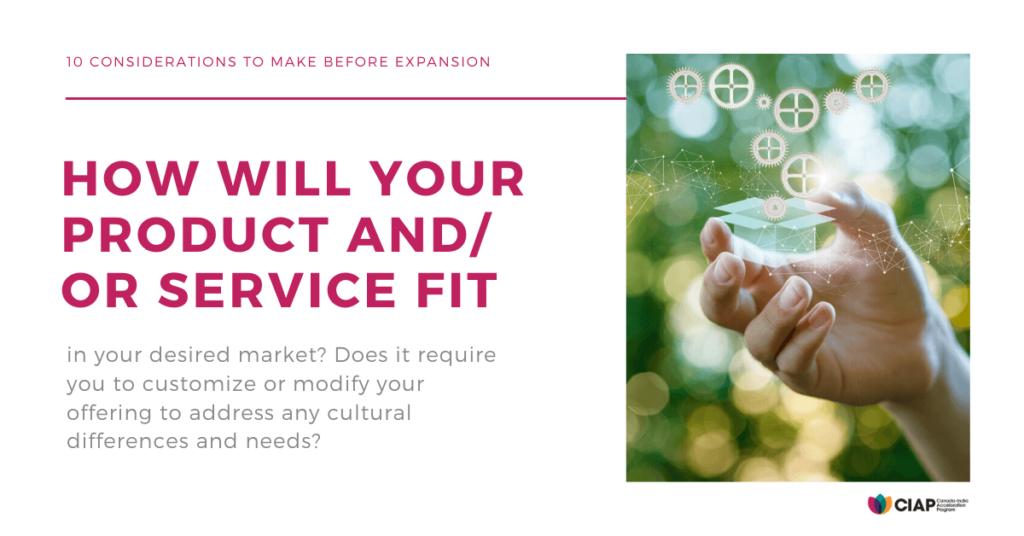 2. How will your product or service fit in your desired market?
Determine if the market you are expanding into requires you to customize or modify your product or service to address any cultural differences and needs. Do an in-depth market analysis to answer any questions on adjusting your brand, service/product, and symbol usage.

3. Have you researched the existing local competition?
You need to know what other products or services similar to yours are in the market you are entering. Once you identify what they offer, you should find ways to differentiate your brand to effectively compete.

4. How will you adapt to the local culture?
Every country has its own way of conducting business in comparison to Western societies. Some countries work with less structure and are less direct with their communication efforts. You may also want to ensure all marketing messaging is changed to the local language with the proper translation.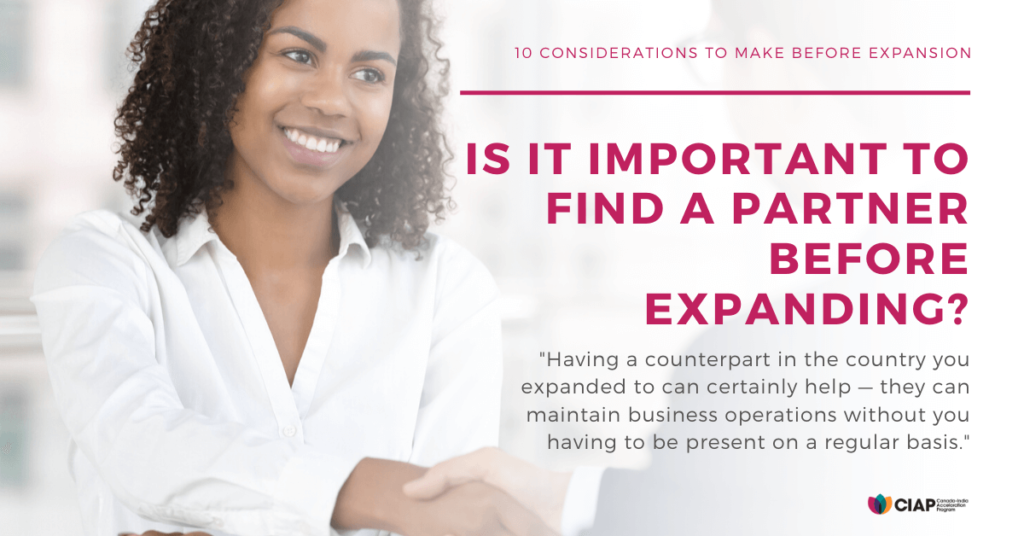 5. Is it important to find a partner before expanding?
Having a counterpart in the country you expanded to can certainly help — they can maintain business operations without you having to be present on a regular basis. This must be someone you have done your due diligence on in order to build trust. This can take up to a year or longer to find and establish someone in this role for your business, therefore, patience is key.

6. Is it financially feasible to follow through with the expansion?
The transition to the new market will surely take longer than you expect. It's smart to budget for this and has more than just the initial investment in the bank to avoid any setbacks during the process. You may even lose money until you are completely established if you don't properly plan for financial setbacks.

7. Is there a possibility you only need to increase your online presence?
If you offer your products or services through your website, is it necessary for you to have a physical location in the new market? Depending on your business goals, it may be easier and more cost-effective to use e-commerce and advertise your products to your target audience with this method. Especially prior to a brick and mortar store, as this can give you insights on the appetite for your offering. If this is a viable option, you may want to consider developing a website in the country's local language and currency.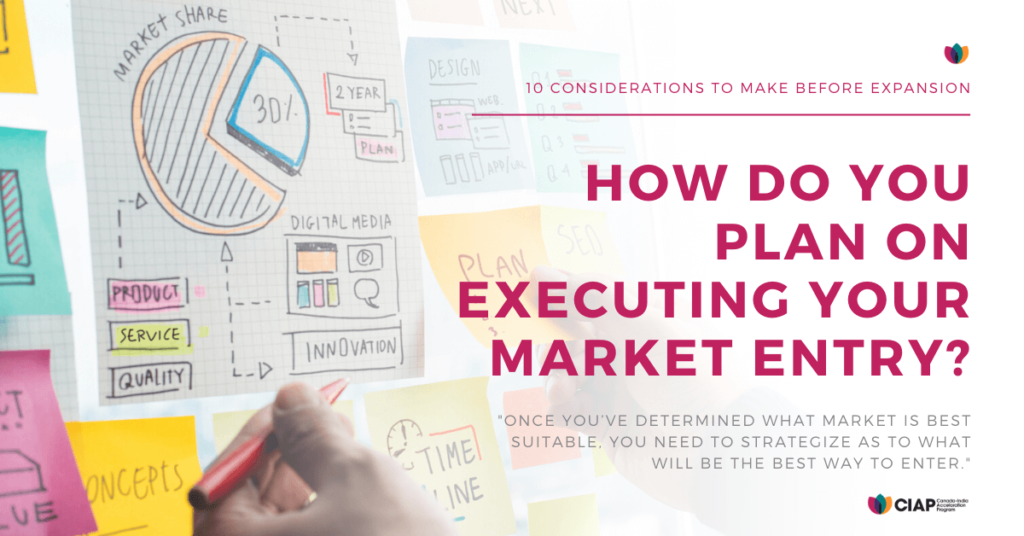 8. How do you plan on executing your market entry?
Once you've determined what market is best suitable, you need to strategize as to what will be the best way to enter. Are you thinking about organically growing your business in the market or making strategic acquisitions? It is important to complete a comprehensive business plan, the case for investment, and an implementation work plan. Make sure to encompass all tasks, milestones, and timelines in these documents and provide this information to key stakeholders, owners, and partners.

9. What types of brand marketing will you use in the new market?
Take into consideration the mediums available to you in the market you are entering and how you will reach your audience. Completing a market segmentation chart will help you understand the landscape and assist you in moving forward smoothly.

10. Does my company have a higher chance of growing with its current customers more than with new customers?
Would it be more beneficial to sell new products to existing customers or trying to sell your current products to new customers? Deciding which pathway is best for your business' needs can help it grow. It is key to figure out what time and money is required in order to expand or offer new products. You need to measure how much time and money it took during your last expansion or product release. Choose the option that best suits your needs and can be the quickest time to market.

What types of difficulties have you experienced with the expansion?
Sharing your story is important for the growth and development of the female entrepreneurial community — let's learn from one another.