Visitors evaluate your site in 30 seconds
When building or optimizing your website, the most important page you need to focus on is your landing page. A landing page can be your homepage, but it can also be a page dedicated to a specific product, a particular message or for visitors to watch a video.
When creating the landing page, the first questions to ask yourself are around narrowing down what you're trying to accomplish by adding this:
Is it to increase conversions by bringing them to your product?
Is it to increase brand awareness by having people sign up for your newsletter?
Or is it to create interest when they come to your homepage to see what you have to offer?
Once you've determined the overarching goal, it is time to find out what types of landing pages perform the best and why they perform well.
Let's walk through some of the best practices to consider when you are planning your website design and messaging.
1. A definitive proposal:
When a customer enters your website, you want them to feel compelled to view your content by understanding why they are there in the first place. You want feelings of positive emotions such as inspiration, appreciation, and excitement by showcasing your capabilities and expertise as a brand.
Squarespace on desktop: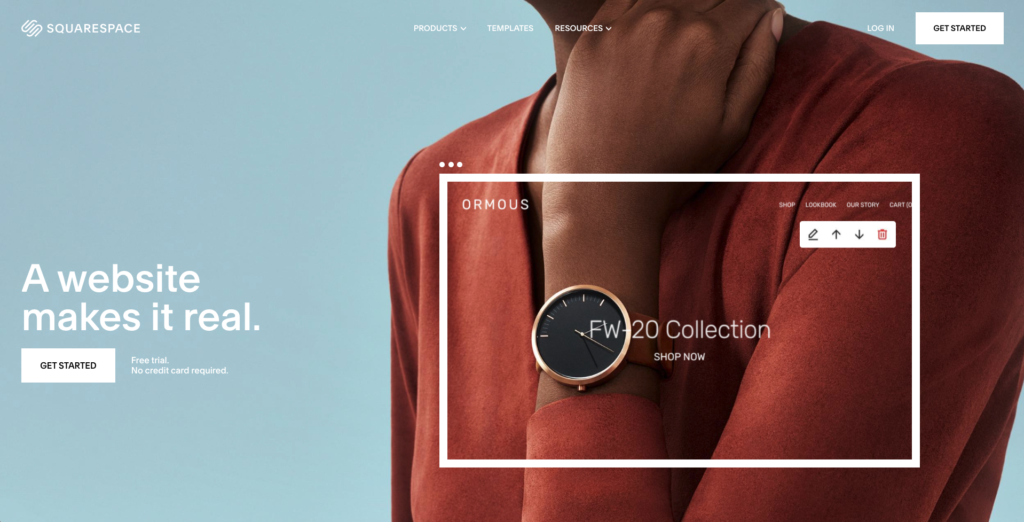 2. Keeping it simple:
Say what you want to say, in the least amount of words possible. Convey what you want to say in 3 to 5 words maximum. The design surrounding the text should not make it hard to read, and each page should only include links and information relevant to what action you want your visitors to take. When a user lands on the site, there should be a clear and enticing offer at the top of the page–before they begin scrolling.
Beats By Dre on desktop: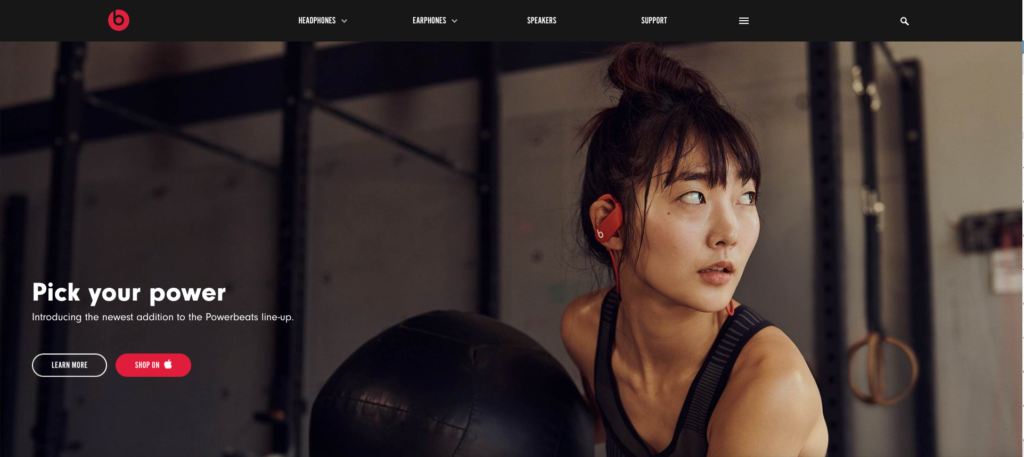 3. A/B Testing:
Try two different "call to action" offers on your landing page and see which one performs better. A common problem with A/B testing is some people change too many aspects of the ad or landing page that you end up not even knowing what is causing the visitors' change in behaviour on your website. Change one element at a time to find out what works best to encourage people to stay on your landing page, convert or check out other pages on your site.
Frank And Oak on desktop: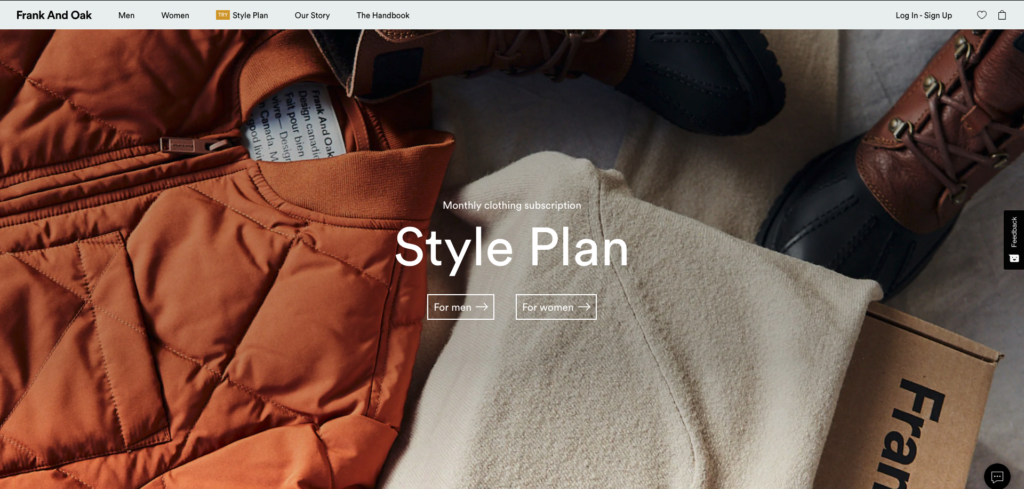 4. Testimonials:
Testimonials are a great way to convert undecided customers by using social proof to showcase your business success. Especially online, many people are skeptical of the information they consume; therefore, it's crucial to prove your credibility with testimonials.

Hubspot on desktop: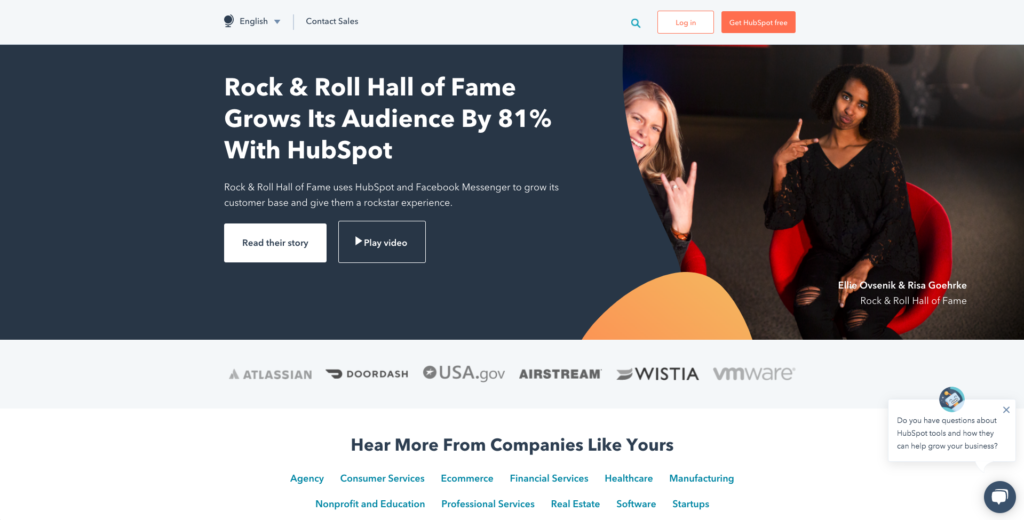 5. Stay on-brand:
If your Instagram advertisement has a particular design, keep that consistent for when the customer clicks through to your website. If they click your ad and your website doesn't look the same at all, they will likely be confused and not feel comfortable to continue. Maintain brand continuity on all platforms.
Hootesuite on mobile: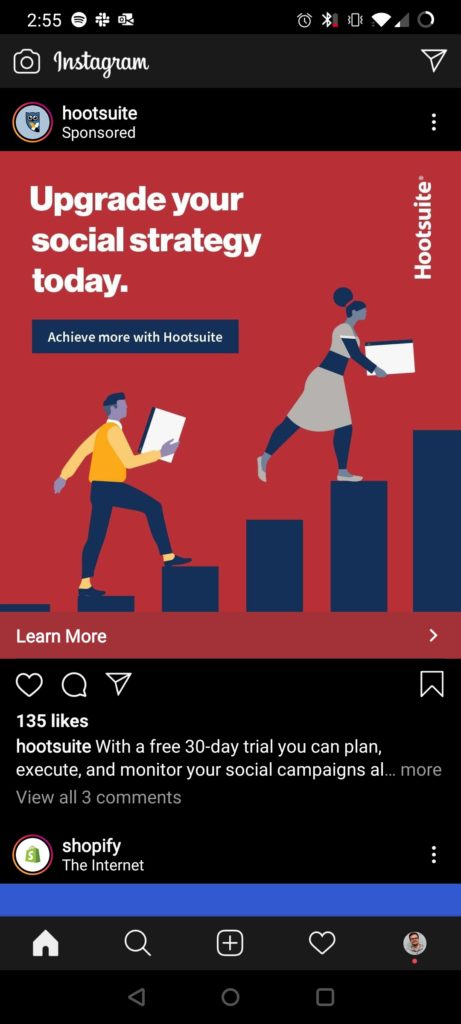 6. Optimize for all device types:
For your website, you must optimize it for desktop, smartphone and tablet usage. Creating a responsive design made for different screens will increase conversions and lower your website's bounce rate. Remember to stay on-brand with each design to give customers the same experience on any device they use. A different design or layout may confuse customers, and they may choose to leave your site and shop somewhere else.
Uber on desktop: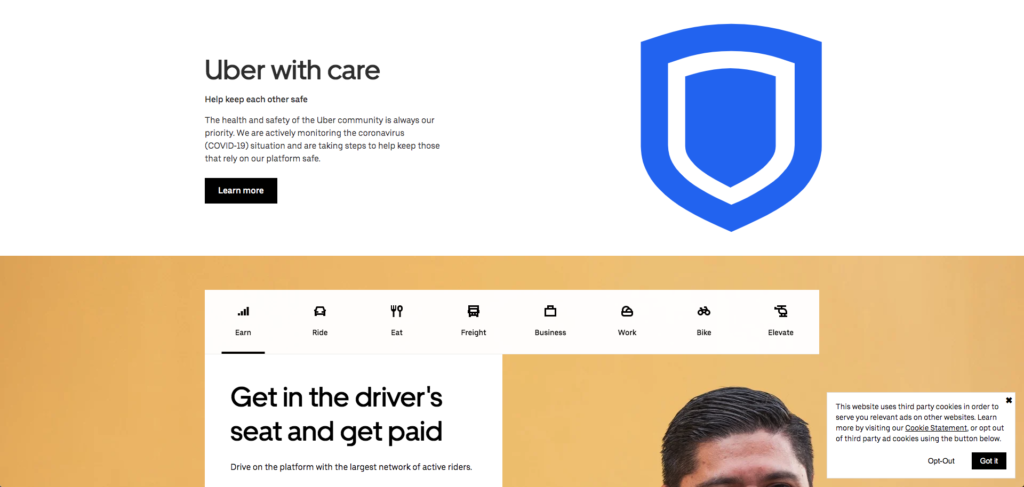 Uber on mobile: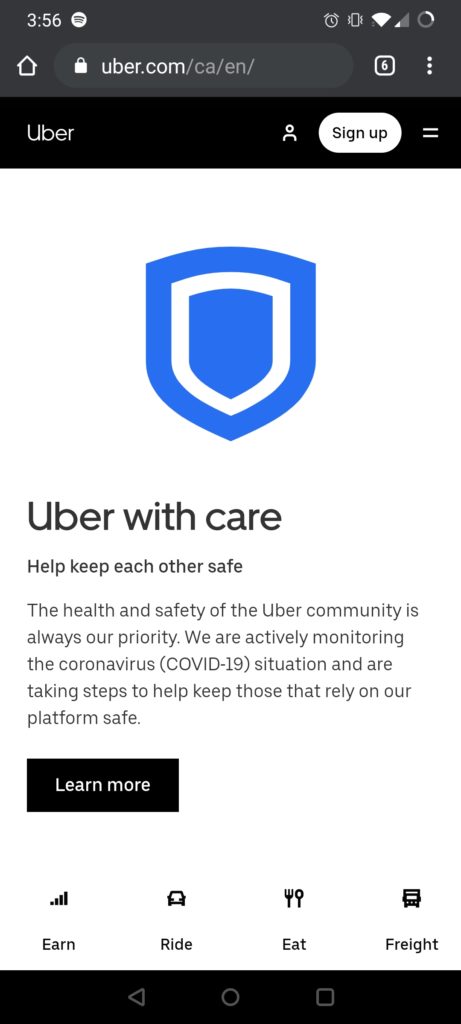 6. Showcase Your Product/Service:
Keeping people on your website works if you create a visually appealing experience right when they enter the site. It could be as simple as parallax scrolling or animations that evolve as you open a new page or scroll. Adding this element to your site makes it more memorable for the user and is perceived as being more professional as well.
Check out the OnePlus website to see some great animations while you scroll. It is a creative and visually appealing way to showcase their new smartphones when they are released.
Key Takeaway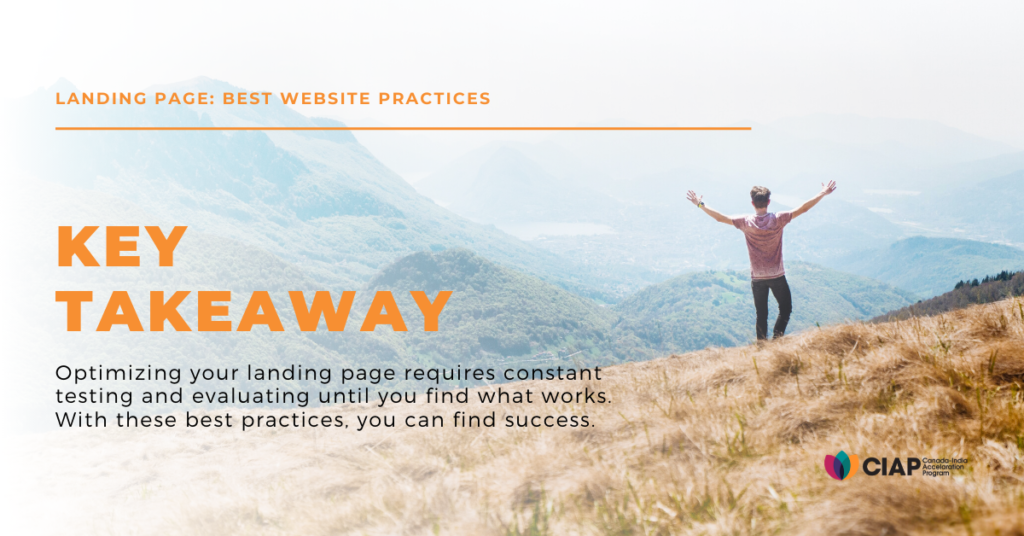 Now it's time to take these best practices and apply them to your next landing page redesign. It takes time to find what works best for your visitors coming to your site, but with consistently trying new things and keeping your designs clean and simple, you will be able to keep people on your website longer.
What type of website design do you find most effective for optimization and why? Please share it with us on our social media channels, Instagram , Twitter, Facebook