When you walk into a new office, in the first few minutes, you can start to determine employee personality types based on how they speak, interact, and work with one another. The mix of unique characteristics and attributes are what makes working in the office enjoyable and exciting.
Now that we have moved to a virtual world, virtual interactions are as prevalent as in-office engagement. This leaves businesses to find new and creative ways to connect and engage with their employees to keep everyone motivated.
Getting to know the personality type of the people you work with will help you understand how to properly communicate and collaborate with each team member — especially during remote work.
If you're interested in reading more about working in the digital era, take a look at our blog Myth vs. Fact: Cybersecurity in a Digital World.
Below, we go through the main types of workers you'll find in your remote team:
Top 7 Common Office Personality Types
The Inspector (ISTJ Personality)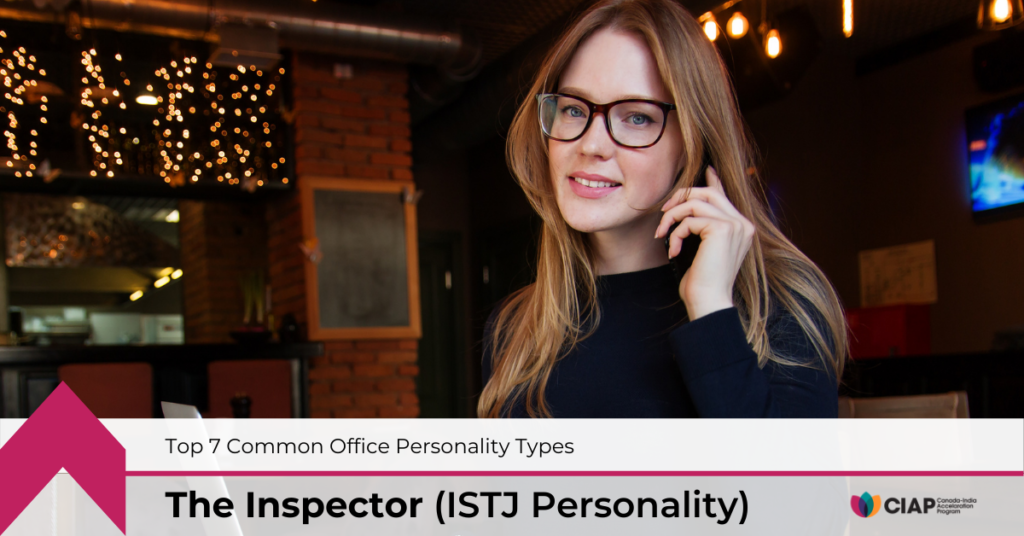 The Inspector of the office is very proper, serious, and formal. At first glance, you may even be intimidated by their presence and often make sure you're on your best behaviour around them. The Inspector values hard work, patience, and thrives in a calm and quiet environment. They are the first to overhear and know all the politics and successes in the office but tend to keep the information to themselves until its officially announced by management.
How to motivate an Inspector:
In a virtual setting, giving the Inspector a clear understanding of expectations and deadlines will keep them working hard; they are comfortable with a lot of structure and guidance. Even assigning them personal assignments outside of a group setting would be favoured by an inspector given that they enjoy working in a quiet environment with little to no distractions.
The Counsellor (INFJ Personality)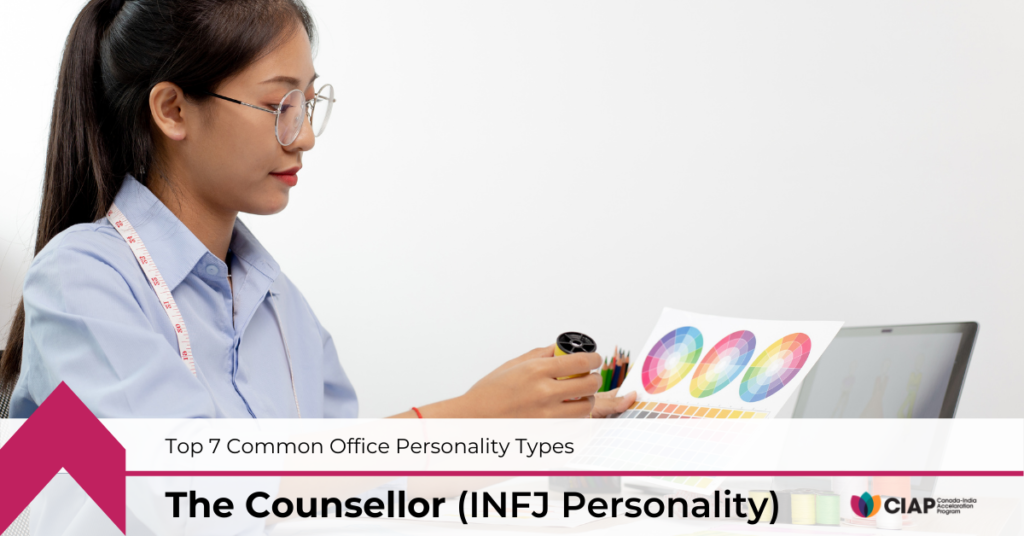 The counsellor is the creative genius who comes up with the most innovative ways to tackle projects and inspires the team to brainstorm alongside them. The counsellor values creative freedom and the chance to think outside of the box. Often people associate them with having a unique perspective on life and don't enjoy small talk, opting to have an in-depth discussion instead. They are the first to give their perspective and ideas for new projects and love to work in large groups.
How to motivate a Counsellor:
In a virtual setting, allow for the counsellor to fully express themselves and feel included in all brainstorming sessions. Keep them engaged with other group members to mimic in-office interactions as they may feel like they can't be involved enough during the creative process of assignments. The more open and freer the virtual environment is for them, the more they will thrive and contribute great work.
The Mastermind (INTJ Personality)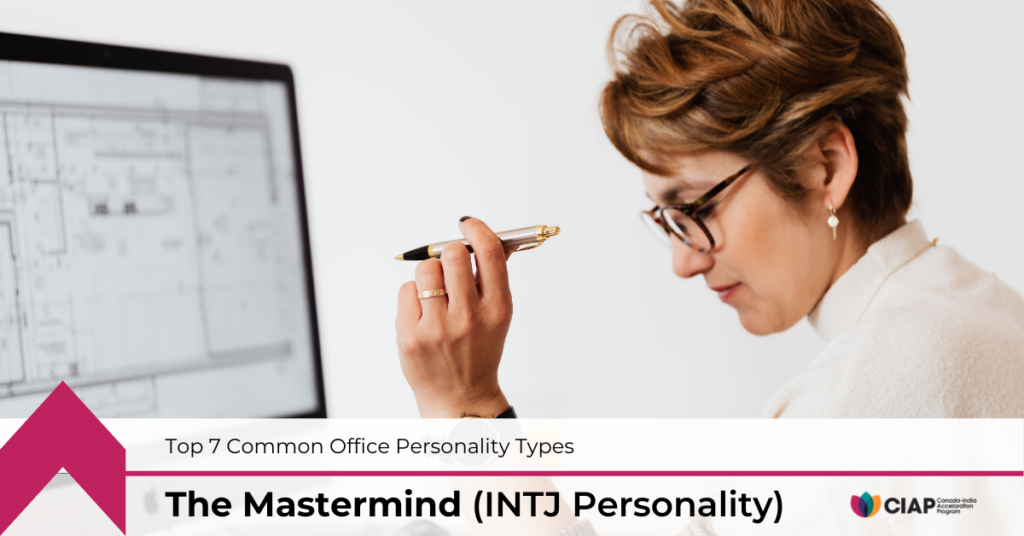 The mastermind is the quiet person in the room who is reserved and introverted in nature. The mastermind values alone time and being comfortable in their work environment, with limited socializing. Once they are given an assignment, you can be sure they will complete it on their own and hand in before the deadline. During group discussions, they tend to be quite inquisitive and ask why things happen the way they do. They are the first to listen to great ideas and question them while developing detailed plans or strategies.
How to motivate a Mastermind:
In a virtual setting, make sure all directions are clearly explained when giving new assignments and allow them time to prepare for meetings. The more information they are given, the less likely they are to feel overwhelmed or drained from socializing. Allow them to ask enough questions for clarity and trust them to be self-sufficient.
The Debater (ENTP Personality)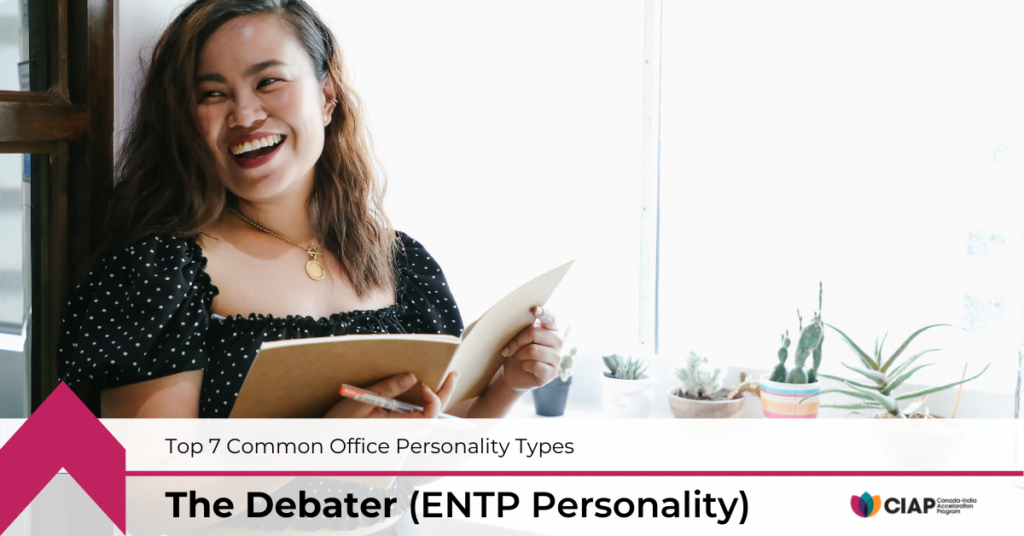 The debater is the one person in the office that finds an excuse to argue on any subject. Sometimes it is for the greater good of the company, but often it's to poke fun at the situation. The debater enjoys a livelier work environment that is energetic and upbeat, as they tend to become bored quickly. They are the first to laugh at their jokes and the first to pull a well-thought-out prank on you.
How to motivate a Debater:
In a virtual setting, let the debater work alone on some assignments to give them the space they need to get work completed. Try to include them in discussions that allow them to express themselves and be a part of the planning stages of a new project. Allow for a balance between letting them indulge in their debating and fun while bringing them back to focus as needed.
The Mediator (INFP Personality)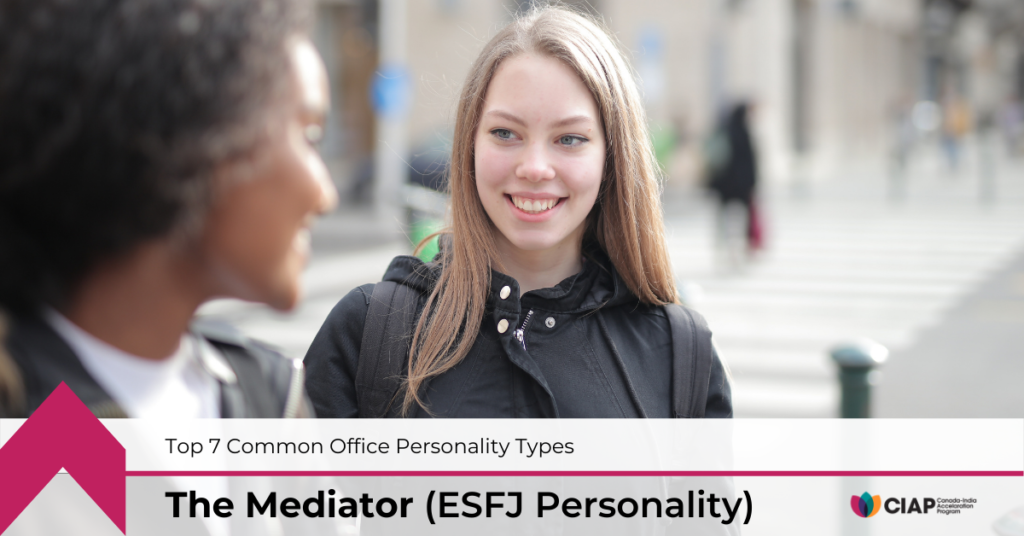 Mediators are the true feelers. They find themselves looking for the best in every person and situation — looking for ways to make things better for all. A mediator, guided by their principles, thrives in environments with like-minded people. They are the first to share their ideas with metaphors, parables, and utilizing symbols to get their point across. Their visionary style increases their ability to be creative when it comes to brainstorming ideas.
How to motivate a Mediator:
In a virtual setting, showcase the meaning of their work and the overall end goal with each project. If any assignments speak to their beliefs and thoughts, they will become more passionate and energetic about the work at hand and dedicate themselves to perform their best.
The Provider (ESFJ Personality)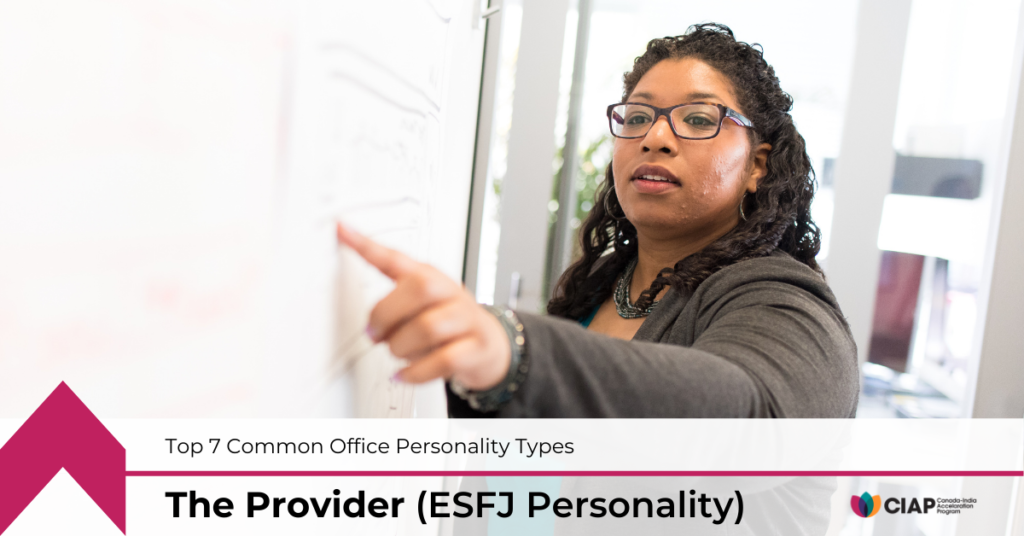 The Provider is one of the most cheerful people you will meet and projects positive vibes in every social setting. They enjoy being well-liked and popular amongst their social groups, as they tend to make people around them feel good about themselves. They are the first to organize social events with family, friends, and co-workers, and encourage all to attend.
How to motivate a Provider:
In a virtual setting, include them in meaningful conversations and meetings as they will have positive and productive perspectives. Allow them to plan a day when the office gets together over a video call to socialize, dress up or partake in some activities.
The Commander (ETNJ Personality)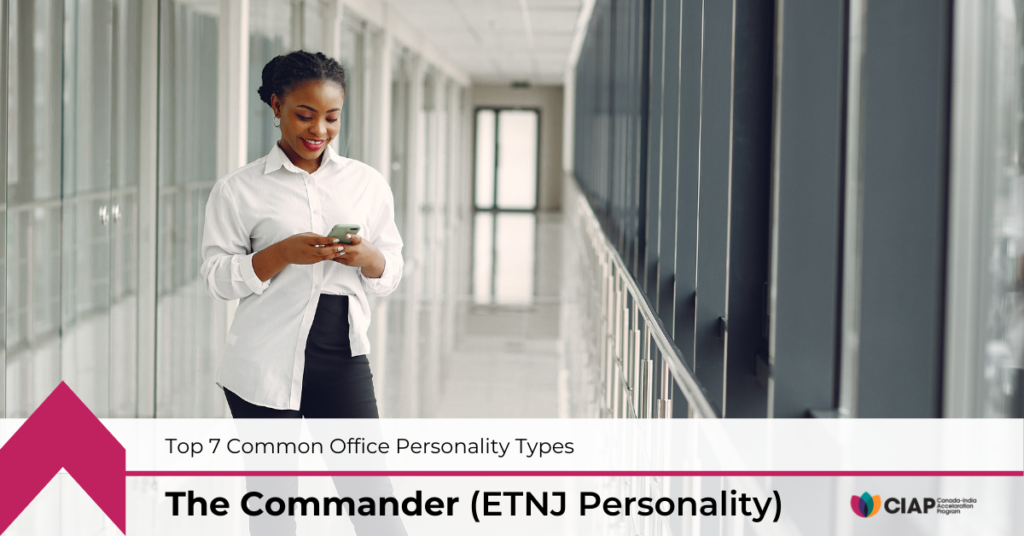 The Commander is the definite leader in the room, showcasing their ability to motivate their team with a blend of charisma and confidence. A Commander enjoys being around people who exemplify competency in the topics they are interested in or in the realm of their expertise. They are the first to become impatient and can be put into a bad mood when plans don't go as intended. Most of their decisions are based on external aspects, and they handle issues with a rational and logical approach.
How to motivate a Commander:
Set high goals for the Commander and allow them to demonstrate leadership abilities on projects. Give them the freedom to take on side projects and initiatives they are passionate about. Don't be afraid to challenge them, as this encourages them to do their best and come up with great solutions.
Key Takeaway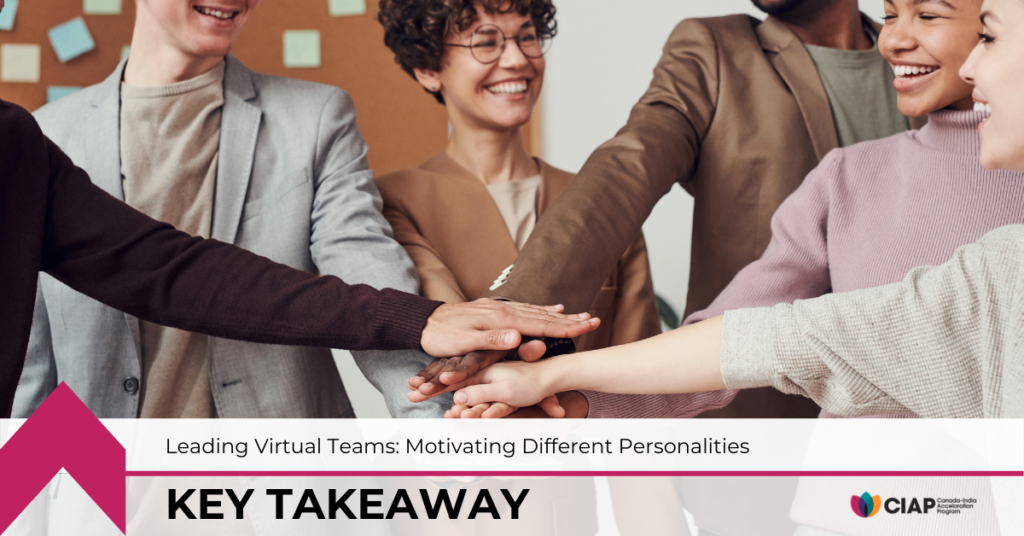 Personalities are hard to pinpoint right when you meet someone, but with time, you will get to know how they are and begin creating better ways to work together. Though, you can make understanding everyone's personality type easier by having your team take this personality assessment. A virtual world makes it more challenging to get to know your team — take the initiative to connect through video calls to have a coffee and talk about interests or participate in group activities.
Once you know your team well, you will begin to see work productivity increase, and your employees will feel comfortable speaking to you about any concerns or issues they are facing.
Fellow leaders, do you know your personality type? Let us know in the comments and how you have adapted to this new, virtual world.