Social good, also known as "Corporate Social Responsibility", is when corporations are keen to help with major issues in the world by investing some of their revenue towards programs that are geared to provide a positive societal impact. Whether it is giving people access to clean water, food, education or healthcare, it is incredible to see companies leading the charge to make those types of changes. Even if you are in the start-up stage of your business, it is never too early to talk about how you want to showcase your company's initiatives.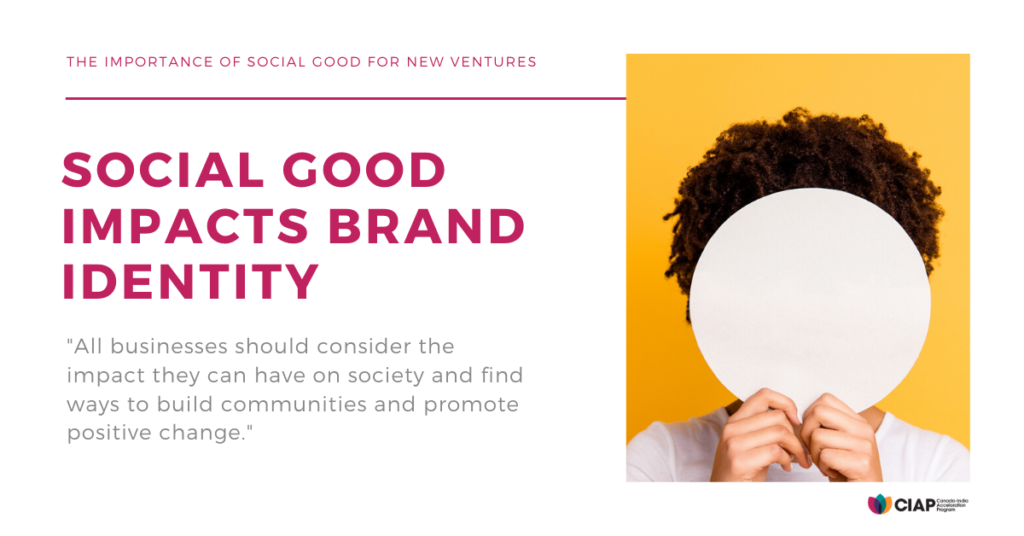 Social Good Impacts Brand Identity
All businesses should consider the impact they can have on society and find ways to build communities and promote positive change. Your business' employees and your consumers will perceive you as socially conscious and will begin to become more loyal to your brand as a result. These acts of kindness will maintain your brand's image and stimulate a sense of purpose and passion for your employees. When an employee feels invested in your mission as a company, they become more productive at work and put more effort in all their daily tasks.
Why Brand Identity Matters
Once you enter the market, your brand is identified in the eyes of your consumers and employees based on more than just its products/services. It is about defining an identity with intentionality and focus. People put a lot of trust towards businesses and expect them to "do what is right" and demonstrate they are worthy of their loyalty. Being aware of the current social ecosystem and actively investing in solutions to issues, such as the longevity and betterment of society, will build social capital and help your business become a thought leader around societal problems. Your brand identity stems from your company's core vision and values – resonating with consumers who are holding you accountable.
Brands That Do Good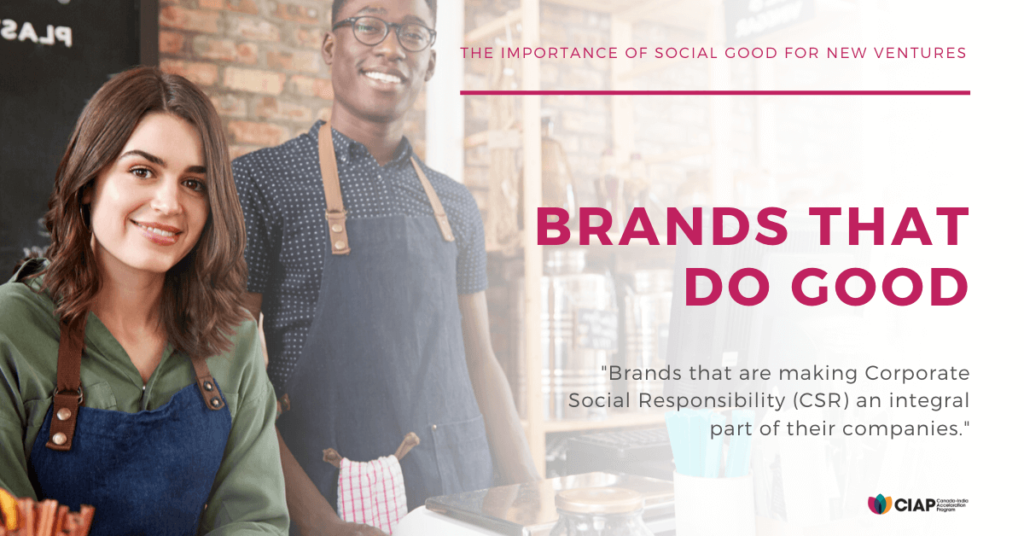 There are many brands coming to adopt social good in their business models in recent years, making Corporate Social Responsibility (CSR) an integral part of a company. With CSR having been quickly adopted and expected by consumers, several (now well-known) brands entered their respective markets with a clear goal to accomplish social good from the start.
An incredible example of a business doing so is Johnson & Johnson. They have a strong focus on the environment as they have been trying to reduce their impact on the planet for three decades. Utilizing windmill technology to reduce pollution and taking strides to increase access to clean water on a global scale, are only a few of the wonderful things they have done as a company. Johnson & Johnson hopes to be able to obtain 35% of their energy needs from renewable sources by 2020 and 100% by 2050.

Many businesses that might not have social responsibility built into their business model, like Johnson & Johnson, still incorporate it into their annual budgets and ensure milestones are achieved. The LEGO Group is one of the most recognized for its emphasis on social responsibility. The company is actively involved with WWF (World Wildlife Fund) and has committed to moving towards 100 percent renewable energy capacity by 2030. The LEGO Group has also chosen to open up a new division in their company called "LEGO's Sustainable Materials Center". This division is dedicated to finding environmentally friendly options for their materials and for the packaging used for their products. All of this has allowed them to rank highly by the Global RepTrak 100 score, which distinguishes companies based on their priority of corporate responsibility and strong leadership through ethical practices.

It is important to find out what other businesses are doing and how they're using their companies to help major world issues. This will help you be a more knowledgeable consumer and assist in identifying issues you'd like to help alleviate through CSR. Social good has the potential to become a strong asset to your business' success, if implemented properly and is actively practiced within your company.
Types of Causes for Your Business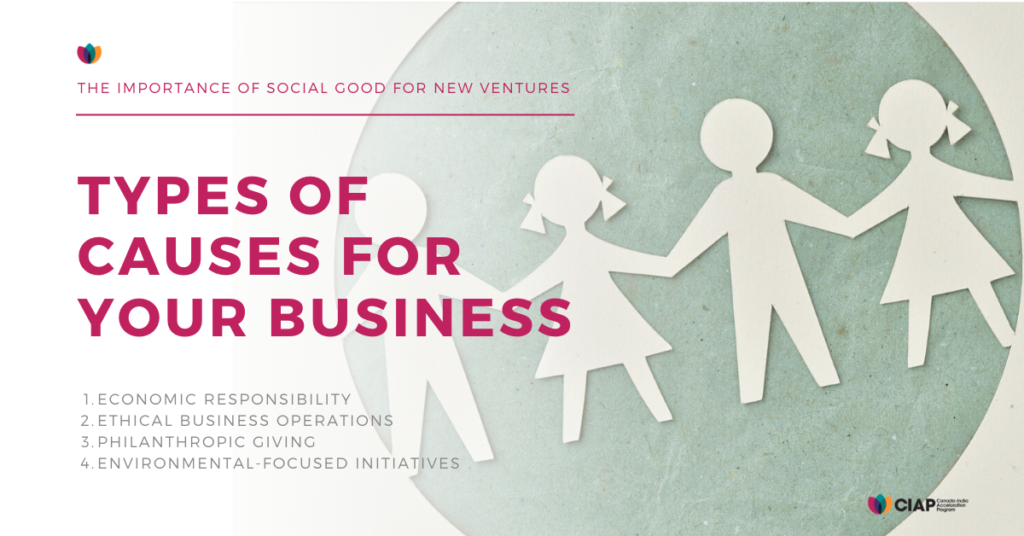 There are four types of Corporate Social Responsibility that can be integrated into your business, no matter its size. If you can't contribute to large global social initiatives, focus on your local community and what you can do to improve the quality of life for citizens, wildlife, and the future of the community.

The Four Types of CSR:
1. Economic Responsibility
2. Ethical Business Operations
3. Philanthropic Giving
4. Environmental-Focused Initiatives

Often people confuse social good initiatives with having to shell out large amounts of money, which isn't even feasible for most business owners to consider. It is about identifying things you do internally and externally that could make a small, but considerable difference. For example, if you own a restaurant, you could make a "no waste" policy that requires all employees to not throw anything out, but to save it for the local homeless shelter or invite the less fortunate in your restaurant after hours. A little change to how your business operates can provide immense amounts of help to your community and improve your brand's image to the people you serve. Everyone wins in this situation!
Key Takeaways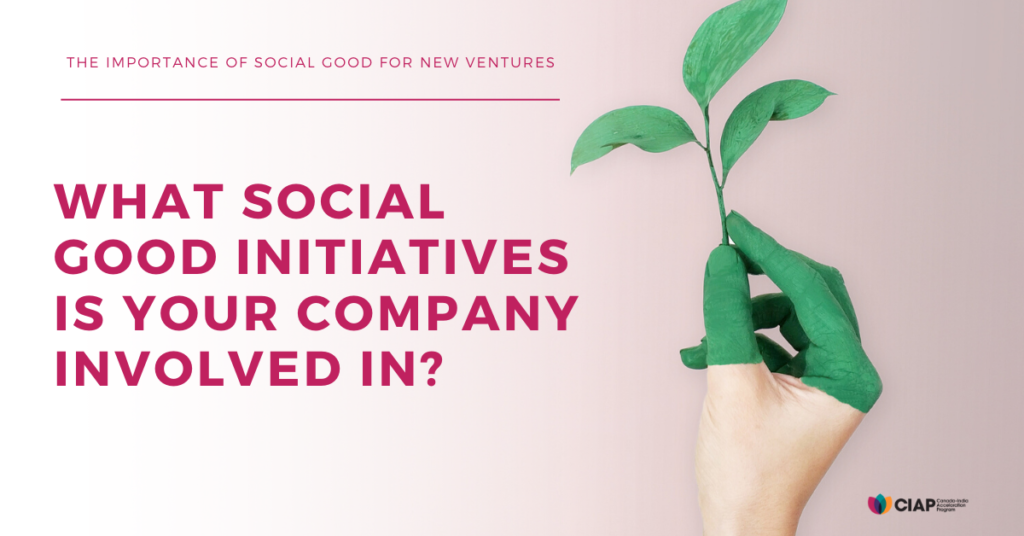 It is important to find out what your business can do outside of being profitable – also focus on people and planet. It improves both your market value and public image as you continue to do social good, it can also be used to increase awareness on social issues and reach new audiences. This encourages more people to become invested in your chosen cause. Once you find your way to give back, you'll find you share a deep emotional connection to these initiatives with your employees and customers.
What social good initiatives has your company become involved in? Let us know!