Leading with Compassion, Empathy and Fairness
One thing we can all agree on is that 2020 seems to be a year that will go down as a long chapter in history books. With many tragic global health and societal issues surrounding us, it becomes apparent just how important leadership is. We can see it's crucial, especially in times of hardship, to lead with compassion, empathy, understanding, and fairness.
Despite the troublesome year, several women have stepped up to show how pivotal feminine leadership qualities will be in overcoming many challenges we're facing. Acceptance of, and successful adaptation to, our new normalcy will be ushered in by leaders who not only rise to the challenge of guiding, but uniting, people through difficult times.
Why They're in the Spotlight: When we see more women in positions of leadership and entrepreneurial positions, it inspires others. Ultimately, by showcasing the women paving the way for more to follow, we hope to encourage more to take on similar paths.
Discover our most recent list of 4 women leaders:
Canadian Women Business Leaders
Wendy Andrushko: President of DuPont Canada
Dupont Canada, a global innovation company, stepped up to provide hospitals, clinics, and small businesses with over 26 metic-tonnes of hand sanitizer to fight the virus's spread.
Andrushko said, "I am so proud of our colleagues who have stepped up to answer the call by utilizing our technical capabilities to produce and distribute hand sanitizer as a way to combat the spread of the COVID-19 virus."
The company established in Kingston and Frontenac county for over 65 years, and with Andrushko's keen direction and compassion, the community partners such as Spearhead Brewing Company have come together to protect their communities.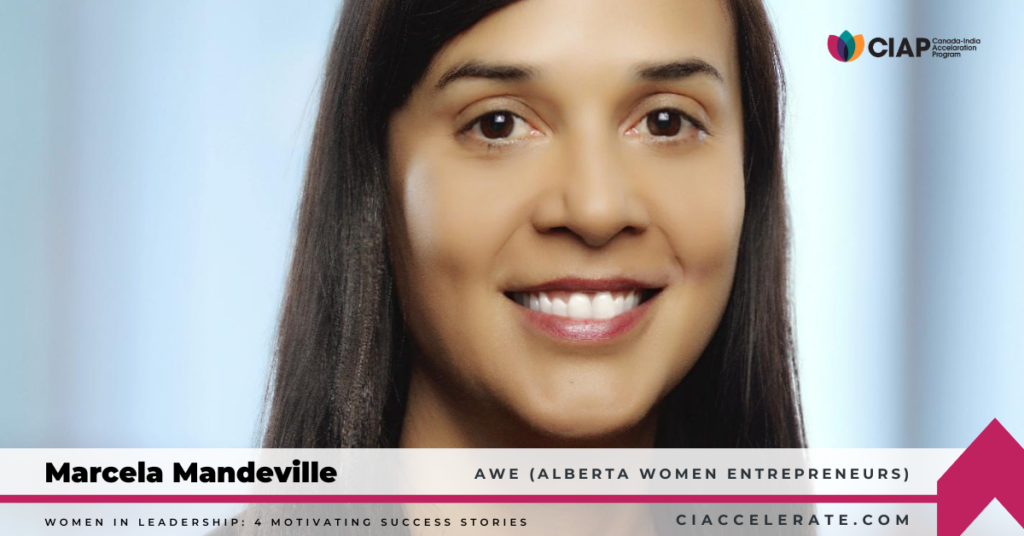 AWE focuses on supporting women entrepreneurs by providing advising, workshops, and financing to help them build their business at all stages. The pandemic has caused the organization to move all operations online with webinars and advising appointments conducted on video or phone calls.
"As we see many business owners work incredibly hard to survive and find ways to thrive, I am reminded that "you can't pour from an empty cup". Your business is essential, and so are you. I hope you are taking care of yourself, and I encourage you to reach out if you need support." said Mandeville in a message she posted on AWE's website.
Mandeville is grateful that AWE continues to support their entrepreneurial community through remote advising sessions that enable small businesses to get the help they need while they shift online and find new opportunities amidst the pandemic.
Women Political Figures
3. Jacinda Arden: Prime Minister of New Zealand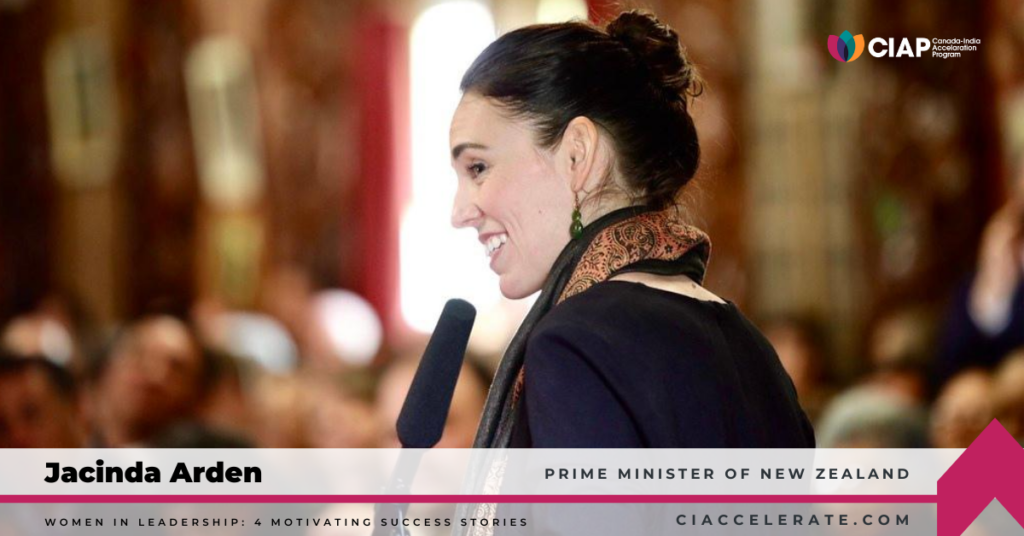 As the coronavirus swept across the globe, Arden took immediate action to put the country under one of the hardest lockdowns in the world– even when there were only a few cases. Only the essentials like food and medicine were accessible, and all construction and recreational activities ceased.
The empathetic leadership style lent itself to how the prime minister conveyed her messages by making them clear, consistent, and calming to listen to. Many people within New Zealand feel Arden "doesn't preach at them; she's standing with them", as she consistently encourages and guides the people to understand the restrictions set in place.
4. Angela Merkel: Germany's Chancellor
Merkel has brought the country through the pandemic using science and evidence-based reasoning to determine its next steps. Her quick decisions to curb the virus have impacted the death toll in the country– when compared to other European countries.
With Merkel's background as a research scientist, she is well-equipped to consult with experts and probe to find out more information for the citizens of Germany. The country is recognized and praised for across the world as Merkel has handled the pandemic with a calm approach and high approval ratings, and the death toll numbers speak for themselves.
Key Takeaway
The approaches these women took to combat the spread of the virus have commonalities. Each leader prioritized the health, personal safety and inclusion and peace of all members of society while ensuring the most vulnerable segments of their communities are taken care of. It is the encouragement of collaboration and learning amongst the nations that result in minimizing the spread, uniting everyone to do their part, and supporting citizens with financial relief and consistent information.
It is hard to wonder what state the world would be in today if the actions taken by all world leaders were empathetic, collaborative, and cooperative. That is the power of women leadership.
What innate qualities do you find women possess that make them effective leaders? Please share your thoughts with us on Twitter, Instagram, or Facebook!
If you've enjoyed this article, be sure to read our Women Leaders: Success Amid Covid-19.