OTTAWA, Ontario; October 7, 2022 – The Canada-India Acceleration Program (CIAP), a Carleton University initiative funded by FedDev Ontario, is proud to announce the return of the fifth CIAP program, in partnership with Deloitte, The Forum for International Trade Training (FITT), and Lead Angels. 
The 2022 CIAP is delivered by the Canada-India Centre for Excellence (CICE) at Carleton University with the mandate of supporting women-led, Ontario-based startups in making impactful connections, spurring their venture growth, and breaking into emerging markets, such as India. Over the past 4 years, CIAP has successfully prepared more than 51 women entrepreneurs to expand to India and helped our participating companies generate over $1.8 million in total revenue. CIAP's company portfolio varies in industry, including but not limited to healthcare, educational technology, and arts.
The 2022 CIAP begins with a Canada-based training and mentorship "ScaleCamp", delivered by our knowledge partners Deloitte and FITT. This training phase is complemented by virtual immersion into the Indian market via our India-based partner Lead Angels. Participating companies will be given in-depth information on the Indian market and support in the development of a customized go-to-market strategy. This will also be the opportunity for our participants to connect with prospective business partners and clients, and access to angel investors and venture capital in India through the support of Lead Angels. CIAP culminates with a pitch competition where participants will pitch to Canada and India-based industry experts and vie for one of three prizes from a $30,000 cash pool.
The 2022 CIAP will virtually run from October 2022 to March 2023, and applications are now open.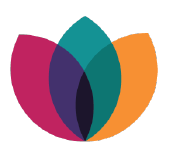 QUOTE
"CIAP is now accepting applications for its fifth cohort and will be welcoming its largest cohort to date, and for this we have partnered with the best in business–Deloitte, FITT, and Lead Angels to ensure our participants have all the support they need to scale their ventures globally. I am very excited to welcome our participants and follow their entrepreneurial journey to India." 
– Mandanpreet Kaur, CIAP Program Manager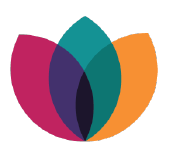 About Canada-India Acceleration Program (CIAP)

The Canada India Acceleration Program (CIAP) is a Carleton University initiative funded by the Government of Canada through the Federal Economic Development Agency for Southern Ontario. The program is designed to help female entrepreneurs make impactful connections, learn valuable skills, and break into emerging markets like India. The CIAP strives to position Canadian women-led startups in foreign markets and support them in creating more expertise and growth opportunities. Learn more about CIAP at ciaccelerate.com
About Deloitte

Deloitte provides audit & assurance, consulting, financial advisory, risk advisory, tax and related services to public and private clients spanning multiple industries. Deloitte serves four out of five Fortune Global 500® companies through a globally connected network of member firms in more than 150 countries and territories bringing world-class capabilities, insights and service to address clients' most complex business challenges. Learn more about Deloitte at deloitte.com/ca/en
About Lead Angels

Founded in 2014, Lead Angles is India's first privately owned angel network. Lead Advisory assists start-ups in follow-on fundraising while LA Management & Lamp; Professional Services supports compliance and governance requirements of these companies. The team accomplishes this by providing professional assistance to investor-members in company evaluation and the portfolio companies in their operations. Learn more about Lead Angels at leaddangels.in 
About The Forum for International Trade Training (FITT)

The Forum for International Trade Training (FITT) is a not-for-profit organization dedicated to providing international business training, resources, and professional certification to individuals and businesses. They offer the only international business training programs and related professional designation (CITP®|FIBP®) endorsed by the Canadian government. Their international business training solutions have become the standard of excellence for global trade professionals across Canada and around the world. Learn more about FITT at fittfortrade.com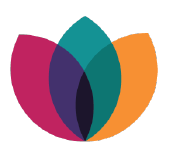 Should you have questions regarding the program, please contact: 
Du Nguyen 
Marketing and Communications
Du.Nguyen@carleton.ca
613.520.2600 ext. 7873