How can you be sure your business will take off in India? 
For many Canadian businesses, expanding overseas can be very intimidating. However, a profound insight into the culture of the foreign markets that you are targeting and how it differs from your motherland will help you set off a concrete first step in the journey.This guide will help you better understand India's business culture so that you can avoid missteps and make the most of your experience there as an entrepreneur or investor.
How is business culture different in Canada when compared to India?
One of the first things Canadians should consider when expanding their startup business into India is how they are going to conduct business in a country where there are significant differences in customs, languages, and culture. Relationships are at the heart of doing business in India, and different types of relationships exist between people who are related by blood or marriage as well as with clients and suppliers. The concept of hospitality and what it means varies depending on your position in society; this concept is traditionally more weighted when applying it to hosts than visitors.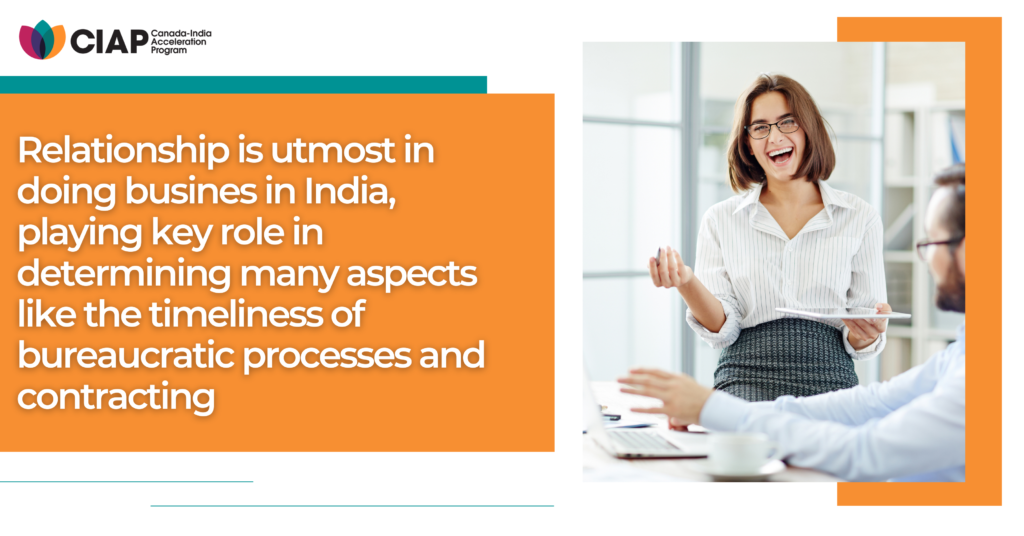 How can I understand the business culture in India?
The best way to answer this question is by meeting with local businesses, professionals, and consumers, building local connections in India.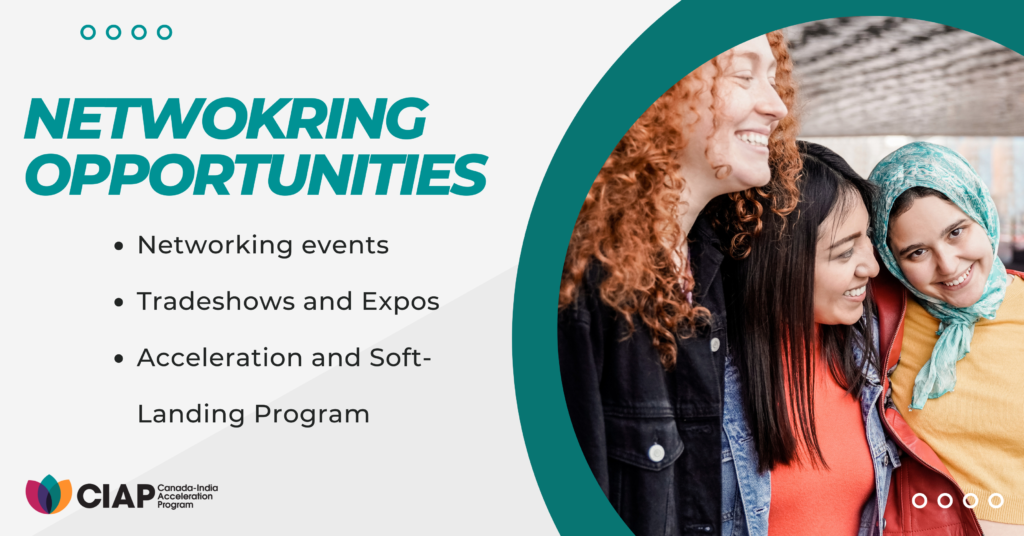 Tips:
Meet up at events: The most successful Canadian companies often begin by attending networking events and shows. If your company is or will be present in India, don't miss conference or seminars that pertain to your industry. Reach out online or plan your trip so that you're visiting while an event is happening.
Attend trade shows and expos: Trade shows offer a perfect opportunity for meeting vendors face-to-face, exchanging contact, along with exhibiting your product at their booth. Crucially, finding out when they will be in your home country next so that you can catch them then too.
Acceleration and Soft-landing programs like CIAP: The Canada-India Acceleration Program is designed to support women entrepreneurs in making impactful connections, learning valuable skills, and breaking into new emerging markets such as India.
How do I understand what employees value in India when growing my team? 
If you plan to build a dream team with local experts for your business growth in India, it is imperative to know what a potential employee in India wants.
Tips:
Know the laws: To fully appreciate the economic conditions and social system in India, make sure you understand the legal ramifications before starting your company or signing an employment contract.

Ask around: Understanding how an individual sees themselves within their society can help you manage interactions with them effectively. Rather than guessing at any details about Indian values, leverage your network and take time to ask, friends or other company representatives what they see as being important.
How do I cultivate a deeper understanding of Indian business culture? 
Indian business culture is very nuanced and tough for outsiders to fully understand. One helpful thing to do is study the philosophy and traditions that India follows so that you can develop more empathy with their way of thinking.
Tips: 
Build an international steering group

that can be utilized to pinpoint the importance of globalization to establish a group who takes the time to identify challenges to your international startup and fosters plans to solve them.

Hire workers with international expertise or local employees. They will definitely

add tremendous value

to your team. Be sure to advertise and well explain that "international" element in the job descriptions.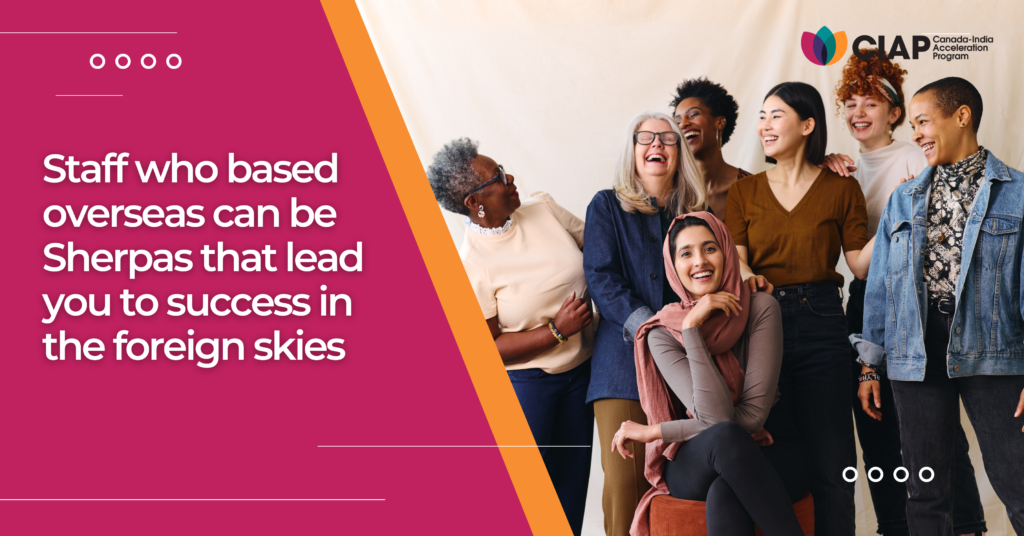 How do I build relationships with different cultures? 
Building relationships with different cultures can be tricky, but it can also be really rewarding! It all depends on your mindset. Rather than being discouraged by cultural differences, use these tips to learn how to conduct business in India and adjust your strategies so that they are more inclusive of a global business environment.
Tips:
Get out of your comfort zone: Recognize and respect cultural differences early on instead of shying away and avoiding the learning process. 

Value patience: Be sure not to rush things when communicating with other cultures or during the exchange process. Learn how to adapt traditional methods and how expectations differ for conversations, greetings, introductions, offers and negotiation, etc.
Key Takeaways
India is a diverse country with more than 1.3 billion people and 22 official languages that range in complexity and richness. Understanding India's business culture before scaling your startup internationally will help you build better relationships, avoid cultural landmines, and take advantage of opportunities that would have otherwise been missed.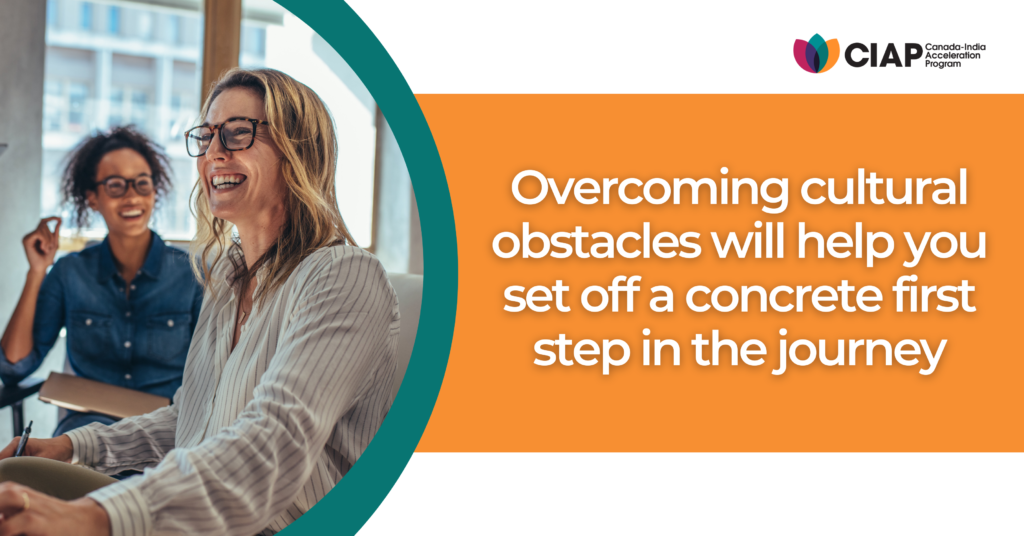 Reference our blog Welcome to India: Avoiding Culture Shock. to learn more about Indian business culture!