There are many decisions that come with being a business leader. With many set avenues to pursue and no clear instructions, growing your business can seem like a daunting task. There are many different avenues to pursue and determining whether they are the correct fit for your startup can be difficult.
The Canada-India Acceleration Program is a great option for scaling your business through tapping into the potential of emerging markets. Here's our breakdown of potential avenues for supporting your business growth and where our program fits.
If you'd like to read more about scaling your business, check out our article 10 Considerations to Make Before Expansion.
What's the CIAP Sweet Spot?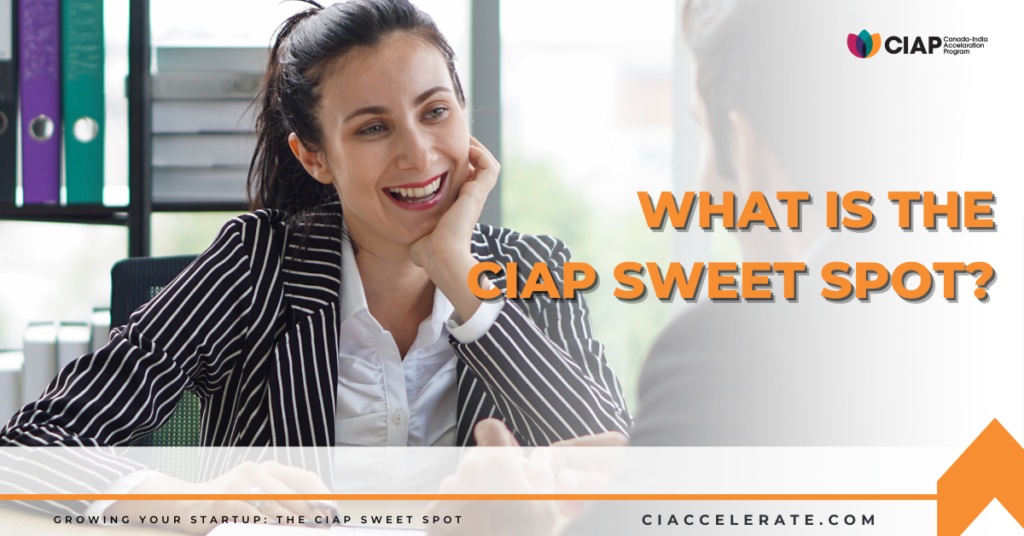 It's what stage of business your startup is at and how beneficial our program's training, network, and resources will be for you.
We'd like to ensure that your business is well-positioned to begin the process of expanding to an emerging market.
---
Where does your company sit?
Pre-seed funding stage:
Your business is getting its operations off the ground and the majority of your funding is coming from your available resources. Typically, you are building yourself up to approach angel investors to seek additional capital.

Where to look for investment and mentorship at this stage:
Apply at investment firms that focus on 25k-500k startups
Extreme Venture Partners
Golden Ventures
Mantella Venture Partners
2. Contact angel Investor groups
Capital Angel Network
Maple Leaf Angels
AngelOne Investor Network
*YOU MAY BE A BIT TOO EARLY FOR OUR PROGRAM BUT GET IN TOUCH IF AN EXPANSION TO INDIA IS ON YOUR RADAR
Seed Funding Stage: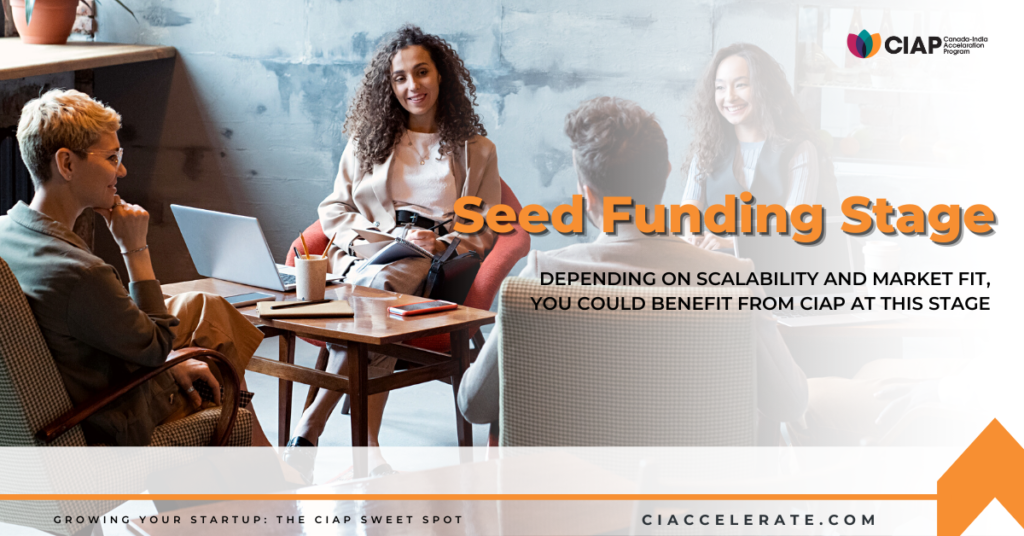 Your startup is beginning to steadily generate revenue. This is when your business begins to provide equity in turn for seed funding when negotiating with venture capital investors. This is a huge period of potential growth for a startup.
Where to look for investment and mentorship at this stage:
Applying for incubator programs
Invest Ottawa
Founder Institute
2. Crowdfunding
*DEPENDING ON SCALABILITY AND MARKET FIT, YOU COULD BENEFIT FROM CIAP AT THIS STAGE.
Series A Funding Stage: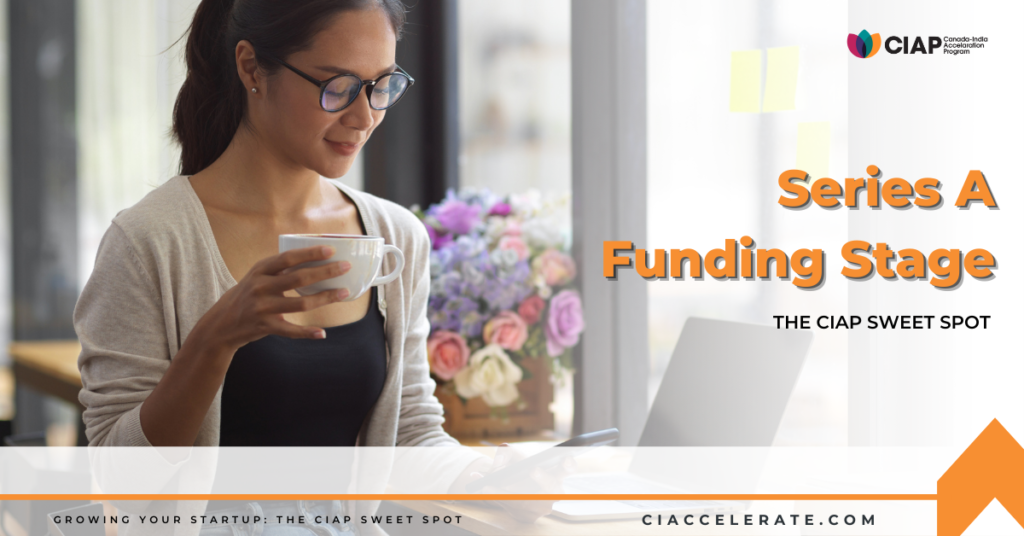 Investors will be looking into how much revenue your company is generating and the scalability of the product/service. At this point, it is important to look for opportunities to scale the product/service to new markets with the help of an anchor investor.
Where to look for investment and mentorship at this stage:
Applying at an acceleration program
Canada-India Acceleration Program (India expansion)
Invest Ottawa
Next Canada
2. Contact a venture capital company
Mistral Venture Partners
BDC Business Centre—Venture Capital
Highline Beta
*THE CIAP SWEET SPOT
Series B Funding Stage:
Your startup has successfully established itself. Your business has proven to be scalable and profitable to investors, therefore, investors are going to begin funding to expand your horizons.
Where to look for investment and mentorship at this stage:
Contact a venture capital company similar to Series A
Access to late-stage investing that typically comes from venture capital firms
*YOU MAY BE TOO LARGE TO BENEFIT FROM THE PROGRAM
Key Takeaway
Your business' growth strategies can greatly vary depending on the size of your organization as well as your specific roadmap. Regardless of which stage your startup is in, there are tools, programs, and resources available to support your development.
The Canada-India Acceleration Program is designed to help women-led ventures scale through strategical expansions to emerging markets, like India. Our program is primed to accommodate a broad range of businesses at a variety of different stages. That being said, CIAP has the most value for organizations that are between Seed and Series A funding stages.
If you are looking to grow your audiences and tap into new markets, click here to learn more about our program and click here if you'd like to apply for our next cohort!