Fostering gender awareness in the workplace or in your business is not just an imperative and an important conversation, but is also a rewarding endeavour. While implementing initiatives is a starting point, embedding it in the culture is what it takes to make gender equality a default setting and to eventually reap benefits from it. 
But how can companies create conducive environments for women to thrive, bridge the gap, and establish inclusive norms? Let's talk a little about that today and get you started. 
It is a conversation we strongly believe in. How? At CIAP, we focus on supporting women entrepreneurs to expand their businesses into global economies like India. We focus on the impact that women and gender-equal opportunities can bring to the world at large.
To learn more about CIAP, click here.
What does Gender Awareness Mean?
Let us first define 'gender awareness' – Gender awareness aims at increasing general sensitivity, understanding and knowledge about gender (in)equality. In fact, educating both genders about the consequences of inequality can create a stronger and more positive overall environment.
Setting the context can help closely-knit threads and bridge gaps. Taking the time to understand why an organization needs gender equality in place is imperative. It is a 3-pronged approach:
Knowledge-sharing in order to present facts and evidence-based elements on existing inequalities
Fostering, encouraging, and enabling communication; exchanging ideas and information; and creating a conducive learning environment
Influencing, mobilizing, and inspiring the community at large; and thereby enacting behavioural changes
All of this is, however, just a conversation starter. There will be many constraints, resistances, and obstacles along the way, but education and conscious effort are one of the strongest tools in society. 
What is The Impact?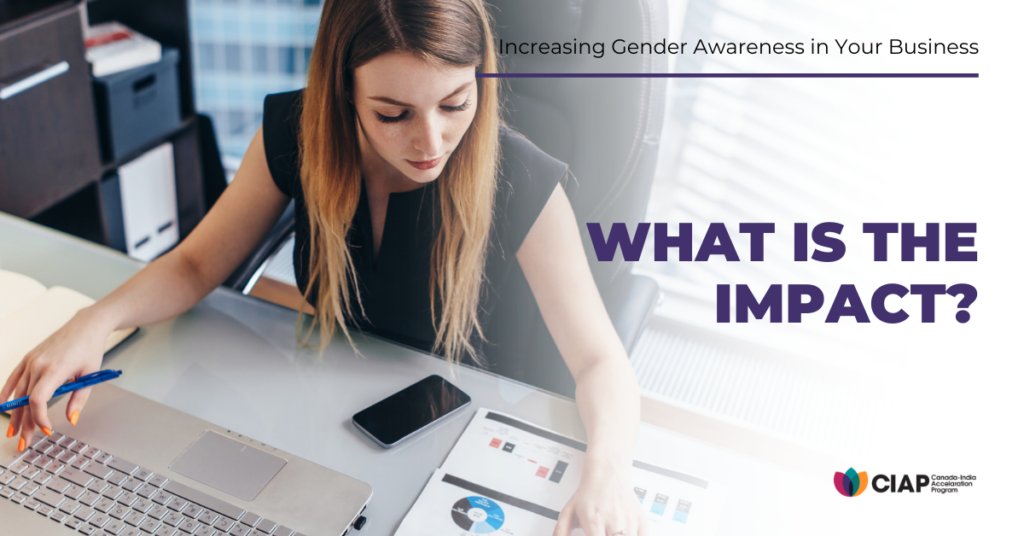 Data shows that employing and providing equal opportunities to women across the board, performed substantially better. One stated example of this is the research that shows that decreasing the gender gap could grow Canada's GDP to $150 billion within the next two decades
The percentage of women in a leadership or board is not just an indicator for performance, but also the culture of an organization. It has a trickle-down effect across all levels of the company
Improved work-life balance can be achieved through gender-equal norms, and indirectly impacts revenue and growth positively
Creating a level-playing field; establishing an "equal pay for work of equal value", work culture creates a stimulating and positive environment that people can thrive in, which can be directly proportional to overall growth
Getting Started on Increasing Gender Awareness: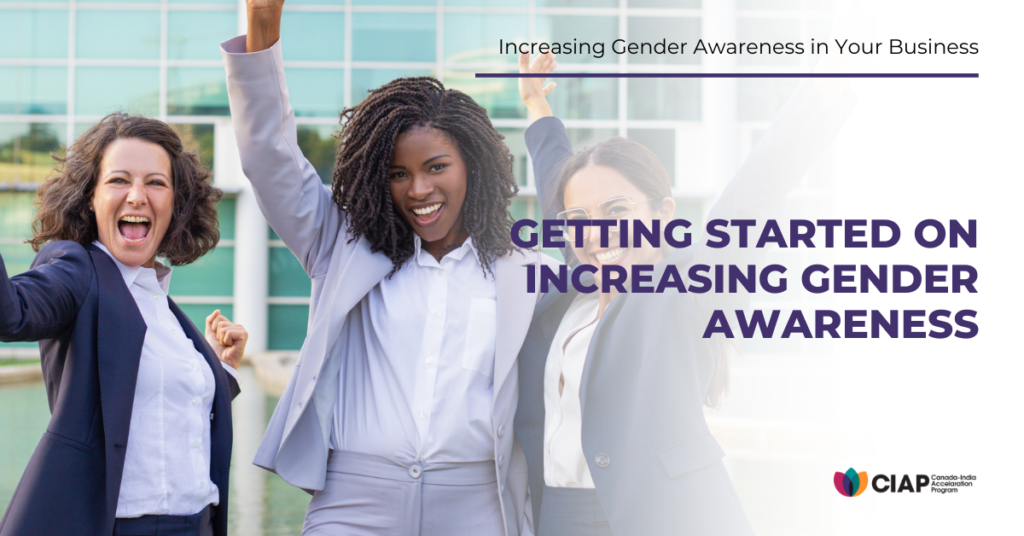 If this is a conversation starter or something your organization is just beginning to actively and consciously work towards bridging the gender inequality gap – then, educating yourself and your employees is a pivotal step. Remember, taking a course is only one of the initial steps, but very necessary for moving in the direction of establishing an equal and accepting environment.
Here are some great resources we recommend:
1. The Gender-based Analysis Plus (GBA+) Course by The Government of Canada
The Government of Canada is dedicated to decreasing the gender gap across the country. GBA+ is recognized as a key competency in support of the development of effective programs and policies for Canadians. And these policies date back to 1955, but not many companies are aware of these. These have been renewed recently and they aim to now work even strongly to strengthen their implementation across all federal departments.
To learn more about the Government's renewed commitment, including its response to the 2015 Report of the Auditor General of Canada "Implementing Gender-based Analysis", view the
Please click here, to read more about the Gender Equality Initiatives
2. Unconscious Bias Training: Dismantling racial and confirmation biases through timely training sessions. It is to create safe spaces for everyone involved.
3. Implementing Gender-Neutral Language: Language plays a big part in shifting gears and uprooting change. It has created strong stereotypes that require great effort to change. So, take it from the top, make notes on the status-quo from hiring and initial training systems, promotions, and growth trajectories.
4. Diversity & Inclusion at Workplace: The voices on diversity and inclusion in every industry are rising. Awareness campaigns, brand collaborations, culture representation, hiring practices, inclusive policies, and many other initiatives are happening at every level. The idea is to address equality across the board and dodge common pitfalls.
Here's a helpful blog if you want to learn more and understand how you can improve, Diversity and Inclusion at Workplace, and the Impacts & Challenges of doing so.
Key Takeaway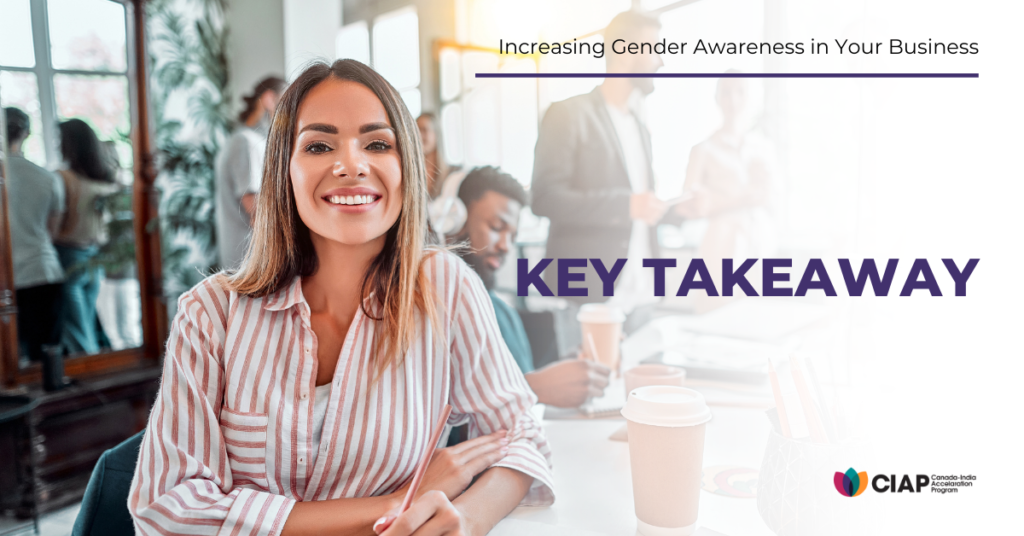 Improving gender awareness is a first step that binds everything together. And that starts with educating employees, the community, and thereby society at large. Creating safe spaces, improving communication, encouraging information exchange, and fostering knowledge-sharing platforms can compound business growth.
What do you think of gender awareness at your current workplace? Do you feel that it can improve and taking up courses like this can help your organization? Let us know what you think in the comments section below.