According to a Microsoft-IDC study, Indians have been adopting technology and innovation at unprecedented rates, and even more so due to the pandemic. It was stated that 78% of the respondents are rapidly growing their digital capabilities by dedicating a higher portion of their revenues to these technological advancements. Additionally, 45% of organizations within India stipulate technology to be the most essential investment for their business resilience and recovery.
The study indicates an opportunity for Canadian entrepreneurs to expand their startups into India more effectively by utilizing digital tools for marketing purposes.
By understanding the tools, preferred messaging, culture, and strategies– you can be well-positioned to enter the Indian market.
If you look below at the study conducted by McKinsey, you'll see India has grown as a major digital economy by 32% from 2014 to 2017. Due to the pandemic, these numbers are projected to increase.
India Digital Marketing Toolkit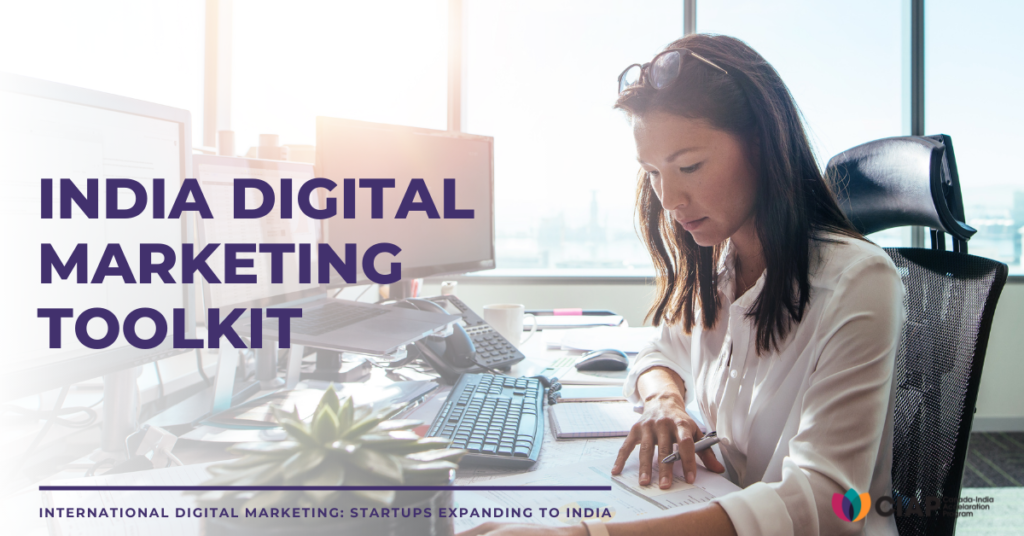 Determining your international marketing strategy doesn't guarantee immediate success. It's important that you are willing to test each strategy and approach it in a methodical manner to effectively attract an international audience– in this case, India.
Let's dive into your toolkit to see what your next steps are:
Create Your Buyer Persona: 

You want to use a buyer persona to decipher who your ideal customer is based on real-world data (such as: demographics, social media usage, pain points, customer's goals, and more). Consider using the analytics you already have on your website and social media to see where your current customers are coming from, including devices, geography and when they are active.
Resources to review:
How to Create a Buyer Persona by Hootesuite
How to Create Highly Accurate Customer Personas for Marketing by Neil Patel
Determine the Scope of Your Marketing Campaign:

Now it's time to find out how you are going to target your buyer based on the type of marketing campaign you choose to use, your goals, channels, budget, content, your team and design elements.
Resources to review:
The Ultimate Guide to Marketing Campaigns by Hubspot
Everything You Need To Know About Global Marketing Strategy By Sumo
Create Adaptive Marketing Content:

The international market is by no means a homogenous market. You need to tailor your digital marketing to the specific market you are targeting. Also, keep in mind to not anchor yourself in pop culture references, places, or competing products; this is hard to further adapt considering this information differs for each new region you are marketing to. Making your campaign easy to expand and scale without having to implement major changes each time you look at a new market will save you effort and resources in the future.
Resources to view:
Customizing Global Marketing by Harvard Business Review
Adaptation Marketing Strategy by Chron
Build Rapport by Investing in Customer Service:

The buying process for a customer in India, or any international market, needs to be as seamless and as personable as possible to effectively generate leads and sales. To make them feel compelled to buy, having a support system available to them easily is an asset. A good example of such support could be hiring multilingual customer support agents who monitor your social channels and website to answer questions about the product or service. Developing a positive first impression with your customers will generate more interest in your brand and enable you to penetrate the market faster.
Resources to view:
How Businesses Can Serve International Customers by Smart Insights
11 Ways to Deliver Great Customer Service by Indeed
Measure and Evaluate Success:

Before implementing your marketing plan, it's crucial to determine what your goals are for each action you take based on what you want to achieve. Each marketing method must be evaluated on its performance and how much return on investment (ROI) it generates for the company. If the strategies are not working, be open to running multiple campaigns (A/B testing) at once on the same platform to have a higher chance of finding the right advertisement that connects to your audience. Remember that building an established digital marketing presence is a long-term investment that improves steadily over time.
Resources to view:
Three Ways to Measure the Success of International Marketing Campaigns by RWS
How to Measure Your Online Success (2021) by BigCommerce
Key Takeaway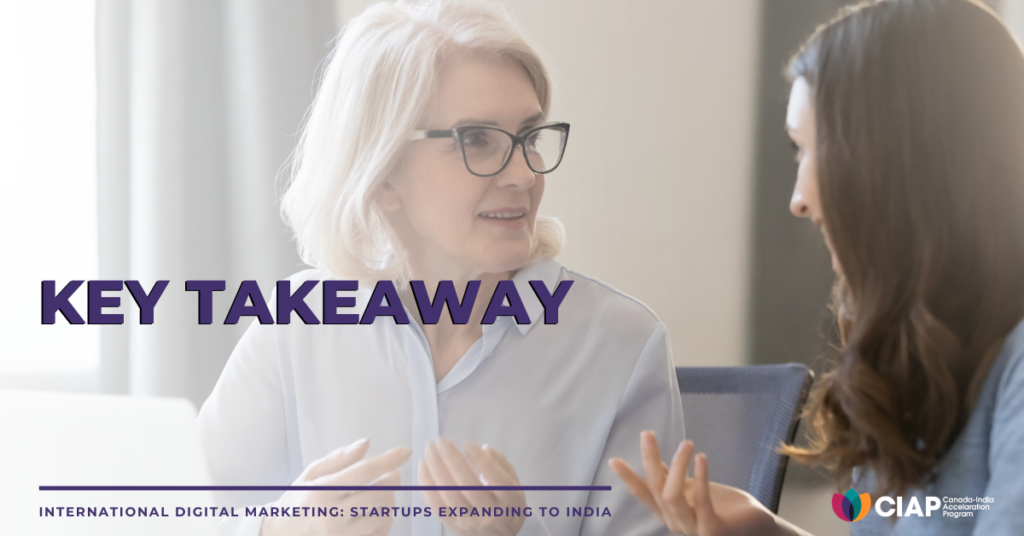 The best approach to international digital marketing is to develop a strategy that is quickly adaptable and scalable instead of having too many strategies in place where it becomes overwhelming. Research your target audience and create a buyer persona to make your marketing strategies truly connect with relevant key messaging and references for your specified market. Monitor your outcomes and be willing to adapt whenever necessary to improve the digital marketing performance for your company.
What digital marketing strategies are you considering for your India or other international expansion?
Not sure if your business is ready for an international expansion?