The Canada-India Accelerator Program is dedicated to helping women-led Canadian businesses expand to emerging markets, like India. Let's welcome Cohort 4 to the Program! Take a look at these amazing women entrepreneurs and the businesses they're looking to grow.
CIAP has partnered with Lead Angels, FITT (Forum for International Trade Training) and the Innovation Hub at Carleton University to deliver the 2021 ScaleCamp. We aim to deliver a world-class virtual experience with the goal of connecting the women-led companies with leading experts to further sharpen their skills and equip the entrepreneurs with a strong growth mindset to help them take their business to international markets successfully.
ScaleCamp will consist of several training sessions throughout the six-month duration of the program, concluding in a $20,000 pitch competition in March 2022. For the first time in our program, our ScaleCamp and Soft-landing phases will be occurring simultaneously.
Here are some resources if you'd like to learn more about the ScaleCamp and Soft-landing stages of our program.
Meet The Cohort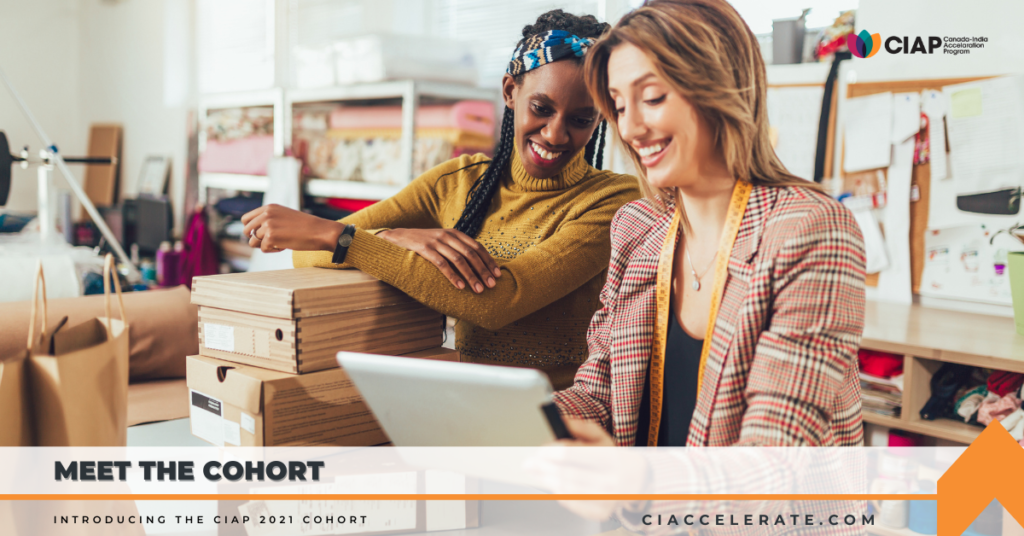 Anu Bidani, Founder + CEO of STEM Minds
STEM MINDS is a BCorp certified business focused on empowering youth to become fearless leaders by developing agility and a love of learning through STEM (science, technology, engineering, math). STEM MINDS' mission is to bring the best in learning experiences to youth to create #Fearless Learners.
Helen Georgaklis, Founder of SCYiBL
SCYiBL combines positive psychology with neuroscientific design to help individuals work through trauma and negative experiences in a way that builds confidence and resilience. The process/app guides users to rewire their own brain using an innovative, scientifically-proven process that harnesses brain plasticity to help individuals overcome negative life events and thrive.
Girl Boss Chess Inc. is the only women-led chess collective globally that teaches chess online using an immersive and engaging teaching style to empower girls. Girls become more impactful when they watch themselves succeed. The idea is to counteract challenges and create a space for girls to learn chess and empower a future generation of Girl Bosses.
Applied Lubrication Technology Inc. (ALT) has been manufacturing superior chain lubricants and automated lubrication systems. With input and consultations from their diverse customers and technicians in the field, they continually invest in producing innovative products and solutions, including camera-based chain wear monitoring and crack detection.
Kelly Comeau, CEO of Bee Monitor
Bee Monitor introduces disruptive technology solutions to the beekeeping industry, including real-time monitoring with Co2, temperature, sound, and humidity levels. They extract raw data points and then use machine learning to convert that into useful information.
Khushboo Vaidya, Founder + CEO of EdCalibre
EdCalibre's inquiry-based learning empowers students to score better in Math, be more engaged and build a logical mindset for future STEM (Science, Technology, Engineering, Mathematics) careers. The idea is to teach Math at school curriculum in an adventure-based gamified environment while understanding the real-world applications!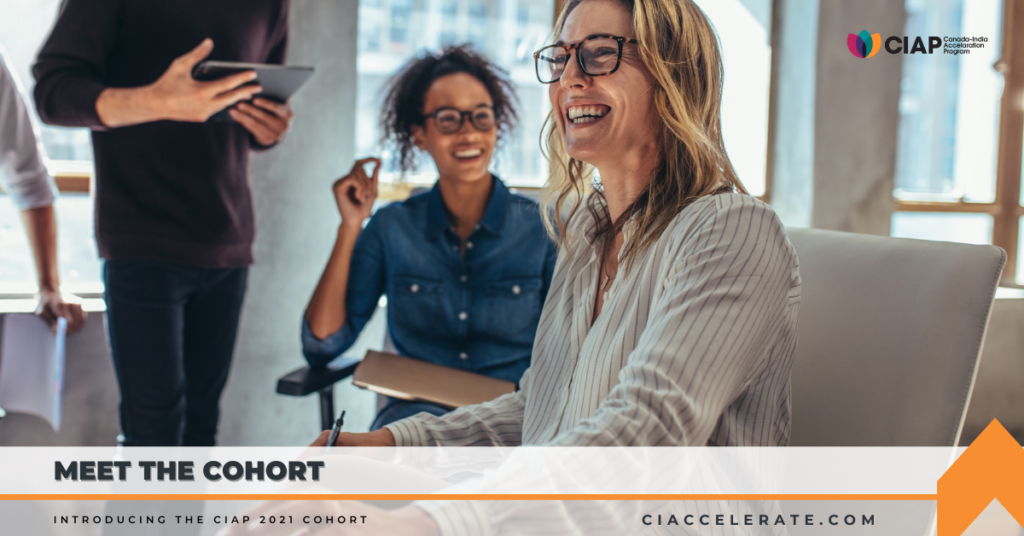 Linda Tsang, Chief Operations Officer of License Academy
License Academy empowers professional networks and organizations to enhance the business value chain. With a product portfolio of : 1) Knowledge Resources: to collect raw data and turn them into knowledge products that enhance the value chain 2) Professional Standards, Certification & Licensing: to help organizations develop standards, certifications, and licensing solutions. 3) IP Assets: to code novel insights into IP assets.
QC Integrated Solutions supports companies and individuals focused on developing products aimed at increasing both the quality and duration of human life. With their SEAM system's ability to automate the collection of electrical property data, electrode developers can save time and money, allowing them to focus on product efficiency and innovation.
CryptoMill Cybersecurity Solutions is passionate about making the world safer and more secure. They focus on disruptive innovation – working hard to create ground-breaking, impactful solutions in cyberspace which is constantly under attack. We believe that security is everyone's right. They protect the data that builds governments & businesses, bringing protection and simplicity into the most complex of environments.
Negar Yaghoobi, Founder + CEO of Colorful Zone
Colorful Zone is a well-being factory for designing products to improve the state of well-being in individuals. They integrate cognitive science with intelligent technologies to create personalized solutions.
Zsuzsanna Andrea Lichner, Scientific Consultant of Enrich Bioscience Inc
Enrich Bioscience Incorporated is a biotechnological company, incorporated in 2016, an alumnus of JLABS-Toronto, and collaborates with the Tata Medical Centre and AIIMS, India, to develop a population-based cancer-relapse detection test. Enrich's product is an affordable, single Molecular/AI-powered test that is accurate to your ancestry.
Key Takeaway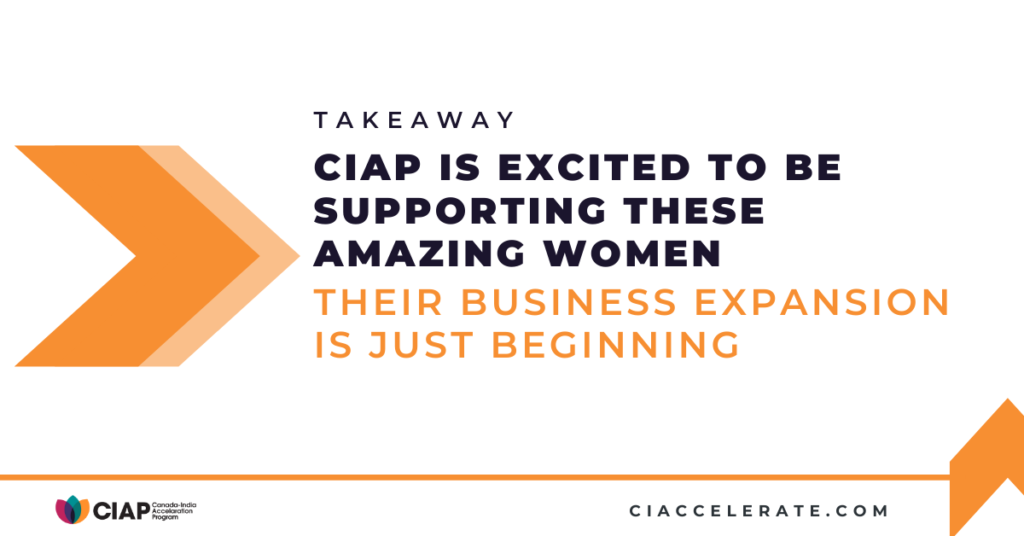 CIAP is very excited to welcome these amazing women to our community! With companies ranging from Ed-tech to manufacturing support, this is our most diverse cohort to date.
The Canada-India Acceleration Program has implemented a new format with our ScaleCamp training sessions taking place throughout our six-month Soft-landing phase. Our sessions will cover topics such as the Indian market, conducting international business, and how to export your business.
As our efforts in supporting this cohort are ongoing, we are continuing to accept applications.