Starting out on your entrepreneurial journey is a largely unique experience – intimidating, overwhelming but very fulfilling. Now adding an international business expansion to the mix, everything gets dialled up, but it can also be a turning point. How do you decide which direction to take? And, how do you know the country that is the most conducive match for your product?
Scaling into developing economies is maybe not your first thought, but can be a promising one. For example, the Indian market is one of the most lucrative for International companies to set up shop. There's great potential to tap into and grow.
That being said, International expansion means a lot of moving parts. At CIAP we are primarily focused on supporting Canadian Entrepreneurs in the expansion of their startups to India. We recognize that opening up into massive economies like India also means dealing with overwhelming details and diversity.
So, here is a round-up of all the resourceful articles we've produced to help you get started.
Here's a List to Support Your Expansion to the India Market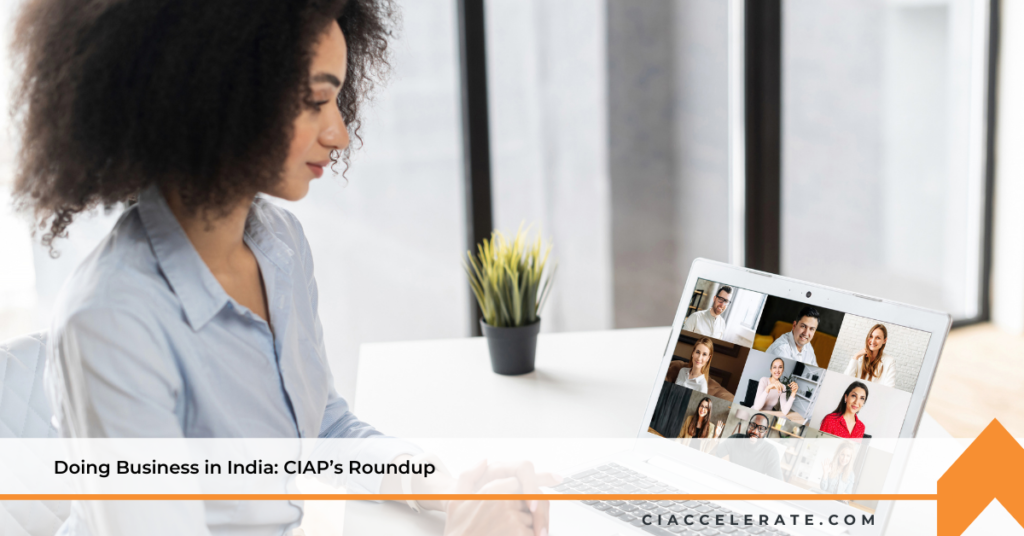 We understand the considerations that startups face while trying to make the move, so CIAP has been producing content with the intention of facilitating your first steps into scaling your business. From highlighting the differences between Canada and India to looking at the opportunities we currently see in India, here are some of our articles you may find helpful:
Conducting Business In India As A Woman: Challenges bring women closer like nothing else ever does, regardless of culture. And while trying to penetrate into heritage-rich countries like India, they might add more layers than you are prepared to peel. There are many additional considerations that come with establishing yourself as a woman business leader in a new market. The article gives key insights and takeaways that may help you best leverage the market potential India has to offer for your startup.
India Internet Adoption: How Canadian Startups Benefit: In this article, we deep dive into some insights that help you understand why choosing India might be the correct path for your business. In such a short period of time, approximately 1.37 billion people in India gained access to the internet. It signifies an economic and social benefit as its people transition from being a resource-based economy to a knowledge-based economy. Learning these sorts of facts about a new market might inspire the strategy that will catapult your business.
International Digital Marketing: Startups Expanding to India: As you get ready to make that move into India, it is important to understand the dynamics of the market and leverage digital tools to optimize your campaigns. India has been adopting technology and innovation and innovation at an unprecedented rate, it only makes sense to capitalize on this. This article can be your reference to get started on a digital-marketing toolkit with your India expansion in mind.
Canadian Business Opportunities in India: Outsourcing and Emerging Sectors: Canada and India have strong bilateral relations based on shared democracy, traditions and interpersonal connections. With the combination of India's rapid development and the pre-existing ties with Canada, there is a wealth of avenues that Canadian businesses can leverage. This article dives into both outsourcing opportunities and emerging sectors and one might choose to leverage them.
Conducting Business in India: 4 Considerations for Canadian Startups: Making the move into a booming market like India means endless opportunities, however, the vastness of the possibilities can be overwhelming to start with. It calls for thorough research and a holistic understanding of nuances that you otherwise might not know as a foreign entity entering India. This article highlights a couple of key considerations that will allow you to get into the mindset of an internationally focused business leader.
Canada-India Cultural Landscape for Business: Understanding the cultural landscape might not be the first thing that comes to our mind when considering expansion, but it should be. Culture sets a precedent for your market-entry success and has a big part to play in how you are placed. Not all products and services sell the same everywhere in the world, therefore, conducting sufficient market-fit research based on the cultural context becomes imperative. This article explores the specific facets with respect to India in contrast to Canada.
The Evolution of the Indian Startup Ecosystem: The Indian Startup Ecosystem has been evolving over the last decade and building a conducive environment for companies to thrive. It is now the hub for unicorns like never before. How has this evolved and what is in it for you. This article takes you through India's journey to becoming what is today and the opportunities it holds.
Welcome to India: Avoiding Culture Shock: It is no news that India has its strongest roots in culture and heritage. While the country is a bottomless pit for opportunities, they are most accessible once you cross the cultural gap. From street, corporate, food, road, and you name it, there is an innate Indian-ness if you will. This article is a welcome kit for you that helps you navigate that initial culture shock.
Indian Emerging Tier-2 Cities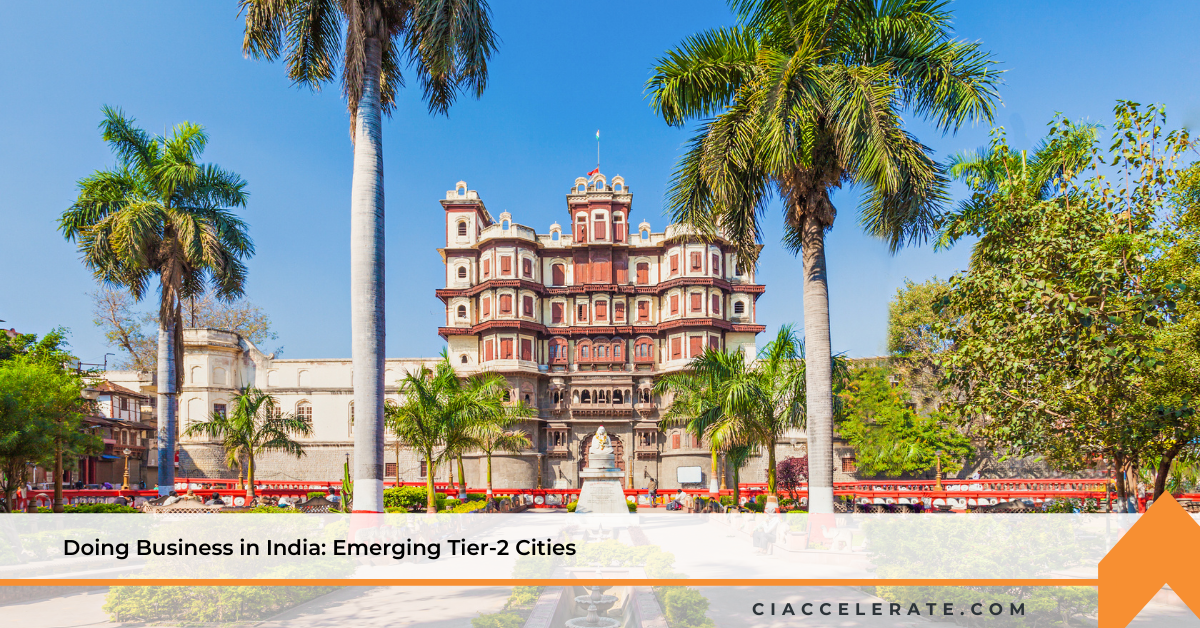 Deciding on India as a whole for your business expansion is only the first small step on your journey. Being the second-largest population in the world and seventh-largest geography, saying that India in and of itself has many markets might be an understatement. This highlights more than anything that you should take care in also selecting a region of India to start your expansion with.
While the obvious choices are the most known cities such as Deli or Mumbai, we'd like to present an alternative perspective. Considering tier-2 cities might be a smarter move to leveraging the higher-potential-lower-competition markets. We present to you a 3-part series that gives you insights into the top-3 cities in the tier-2 category.
According to 'EY's India Attractiveness Survey 2015, Vadodara was considered the third most rapidly emerging city. Located in Gujarat the westernmost state of India, Vadodara is home to almost 2 million (as of 2019). It is branded as the cultural capital of Gujarat, known for its rich culture and historical background. Our article takes a deeper dive into what makes Vadodara stand out and which sectors are building traction there.
Coimbatore, a city in the Southern state of Tamil Nadu, is the second-largest of the region with a population of roughly 1.5 million. The city is often recognized as the 'Manchester of Southern India', thanks to the textile industry. It was recognized as the best Indian emerging city in the annual survey (India Today; 2014), and the safest city for women, according to the National Crime Records Bureau (2015). Read the article for more such insights and what it holds.
Indore, in central India, is considered a Tier 2 city, located in Madhya Pradesh (MP). It's often referred to as "Mini Mumbai" because of their similarities — both being the commercial and financial capitals of their respective states. With a population of over 4 million, the predominant languages are English and Hindi, making it a good place for market entry. In a pre-Covid-19 world, they hosted a large entrepreneurial attraction, the Global Investors Summit, which draws potential investors from countries from around the world, like Germany, the UK, Japan, Singapore, and the United States.
Key Takeaway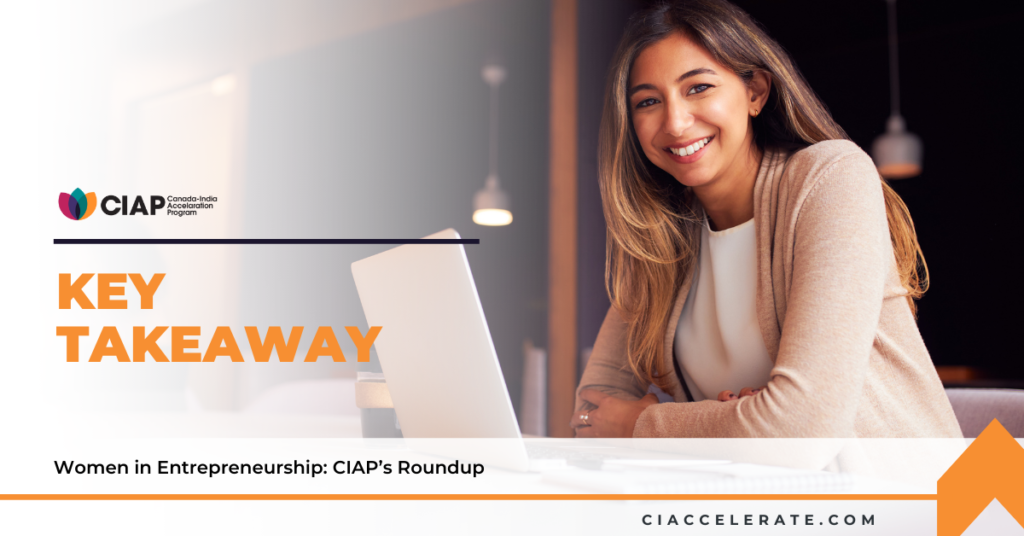 While this topic is vast and intimidating, taking the first step is the most important and that's why we produce content with the practical needs of CIAP participants in mind. To give a 360-degree view of the country's landscape, these insights have proven to be of tangible value to startups looking to expand to India. We hope you've found value in this roundup of content!
Have you been thinking about global expansion and has India been one of your choices? Share with us a little about the challenges you are currently facing!